Cyclone Mocha damages 10,000 houses in Cox's Bazar, fear of tidal surge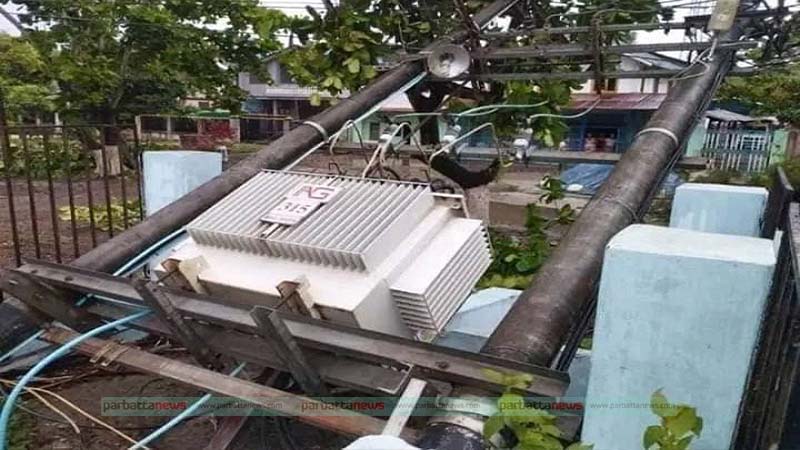 STAFF CORRESPONDENT, COX'S BAZAR, TEKNAF CORRESPONDENT
Cyclone Mocha hit the coast of Cox's Bazar on Sunday afternoon (May 14), bringing strong winds and causing heavy damage to the district's Teknaf, including St. Martin's Island.
In Cox's Bazar district, 10,000 houses were damaged, with 1,200 houses damaged on St. Martin's Island alone. Many trees were uprooted, and 90% of the houses on the island were damaged during the four-hour rampage.
Although the storm has passed, people are still concerned about the possibility of a tidal surge later in the evening.
Many trees fell in isolated areas of Teknaf Sadar, Municipal area, Sabrang, Dailpara, and Jadimura. Houses were blown away, and people were seen removing trees from the roads in different areas. Volunteers are working to transport people to shelters.
Cox's Bazar Deputy Commissioner, Muhammad Shaheen Imran, said that St. Martin's Island suffered the most damage, but there were only a few injuries reported and no fatalities. By 7 pm, the weather had returned to normal, but it will take time to assess the full extent of the damage.
Due to high tides and winds, those who had taken shelter in evacuation centers decided to wait until the situation returned to normal before returning home.
According to the Meteorological Department, Cyclone Mocha began around 1 pm on Sunday, with a maximum wind speed of 100 km/h, and lasted until 5 pm.
One Zainal Abedin from St. Martin's Island said that the wind started at around 1 pm, causing many trees to be uprooted and houses to be blown away. The sea was very rough, with high waves and rising water levels above normal tides. The people on the island took refuge in shelters and were in a state of panic.
Cyclone Mocha caused significant damage in various areas of Baharchhara, Sabrang, Shahparirdwip, and the Hnila Union of Teknaf, but the exact amount of damage is still unknown. Power outages have been reported, and many power poles were uprooted.
Teknaf Upazila Executive Officer, Kamruzzaman, said that the storm destroyed trees and houses in some areas of Teknaf and St. Martin's Island, and several people were injured in two areas.
The Meteorological Department had issued the Great Danger Signal 10 in Cox's Bazar district, which was later lowered to 3 for the seaports of Chattogram, Cox's Bazar, Mongla, and Payra as Cyclone Mocha weakened into a land-deep depression after crossing the coasts.
In the final bulletin for the storm in the evening, the Bangladesh Meteorological Department said the system was staying over Sittwe in Myanmar and likely to move further inland, bringing more rain until it gradually ends.