Rohingya Crisis: US committed to long-term solutions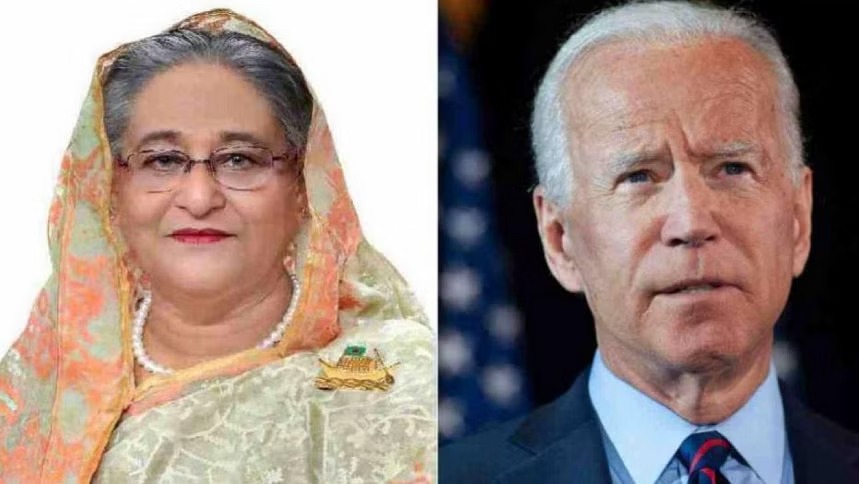 NEWS DESK

US President Joe Biden has said his country made a commitment to finding long-term solutions to the Rohingya refugee crisis and holding perpetrators of the atrocities accountable.
"You set an example for the world of empathy and generosity in practice," the US president wrote to Prime Minister Sheikh Hasina.
The US embassy in Dhaka shared the letter on Sunday (March 19) which was originally sent on March 21.
The US president said Bangladesh has opened its arms and welcomed nearly one million Rohingya refugees.
In a message to Hasina, Biden on behalf of the United States wished her and the people of Bangladesh a happy Independence Day.
Bangladeshis understand deeply the value of freedom and independence, as they fought courageously in 1971 to choose their own fate and to speak their own language, Biden wrote in the letter that he concluded with "Joy Bangla".
As Bangladesh approaches its next election, the US president said he is reminded of the "deep value" both the nations place on "democracy, equality, respect for human rights, and free and fair elections".
He applauded Bangladesh's demonstrated commitment to protecting the most vulnerable as the largest contributor to peacekeeping operations.
"We thank Bangladesh for cohosting the Global Action Plan ministerialmeeting that significantly elevated the political commitment to end the global pandemic," Biden said.
In over 50 years of diplomatic relations, the United States and Bangladesh have achieved a lot together — advancing economic development, strengthening people-to-people ties, addressing global health and climate issues, partnering on the humanitarian response to Rohingya refugees, and committing to a prosperous, secure, democratic, and independent Bangladesh, said the US president.