Rohingya leader shot dead at Ukhiya camp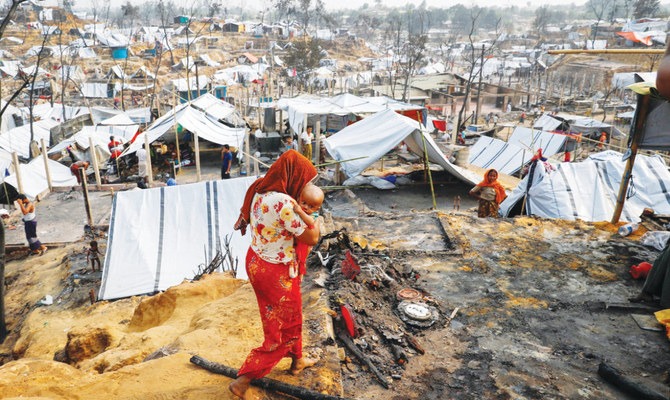 NEWS DESK
A Rohingya leader was shot to death in Cox's Bazar's Ukhiya camp on Saturday (April 15).
The deceased has been identified as Rawshan Ullah.
He was a sub-boatman of Ukhiya Balukhali Camp no 13, Armed Police Battalion (APBn-8) Assistant Superintendent of Police (ASP) Faruk Ahmed.
The officer said that Rawshan went out to work as per his routine on Saturday when some miscreants fired two rounds of bullet at him. They also stabbed him in the stomach multiple times before fleeing the scene.
Rawshan was rescued by some members of the camp, but he died on the way to Kutupalong MSF hospital.
Mohammad Iqbal, a resident of the Ukhiya camp, claimed that Rawshan Ullah was always vocal against Arakan Rohingya Salvation Army (Arsa).
"He cooperated with law enforcement agencies by giving them information about their misdeeds. Maybe that is why Arsa's people shot him. The Rohingyas are in a state of panic due the frequent killings in the camp," he added.
Additional police forces have been deployed in the camp.