Arsa commander, Rohingya woman killed in Ukhiya camp gunfight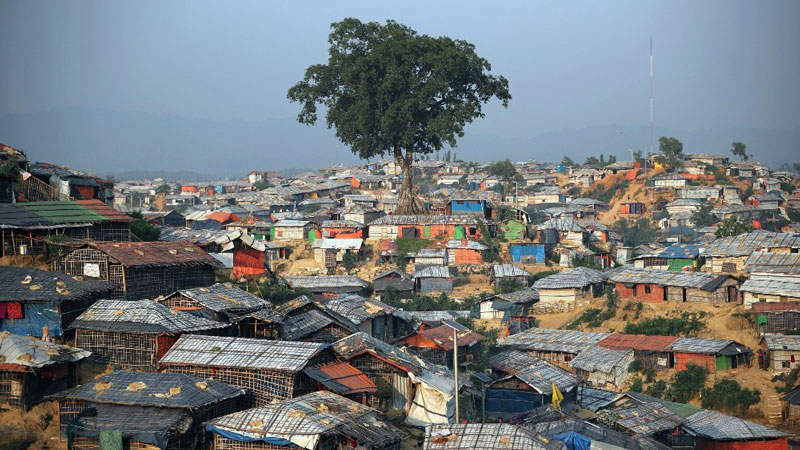 NEWS DESK
A gunfight between Armed Police Battalion (APBn) and members of Myanmar's armed group Arakan Salvation Army (Arsa) at the Ukhiya Rohingya camp in Cox's Bazar left a woman and an Arsa commander dead on Friday afternoon (April 14).
Assistant Superintendent of Police (Operation and Media) of Ukhiya 8 APBN, Farooq Ahmed, confirmed the information.
He said that the APBn members surrounded the area after receiving information about the location of 20-25 militants led by Arsa member Lalu on the hilly slope of Rohingya Camp No 18, Block No 17L.
On sensing the presence of police, Arsa members fired indiscriminately. A Rohingya woman named Noor Haba, wife of Nurul Islam of the camp, was killed in the firing.
The police officials retaliated and they fled. Arsa member Sadek was caught with a weapon while running away.
Later, when the militants fled, the bullet-riddled body of Arsa's top militant Hasim was found at the scene. Two members of the police were injured in the incident.
Police officer Farooq Ahmed said that Hasim was involved in various crimes including murders, drug dealing, kidnapping and extortion in the Rohingya camp.