Rohingya situation becomes difficult due to Russia-Ukraine war: PM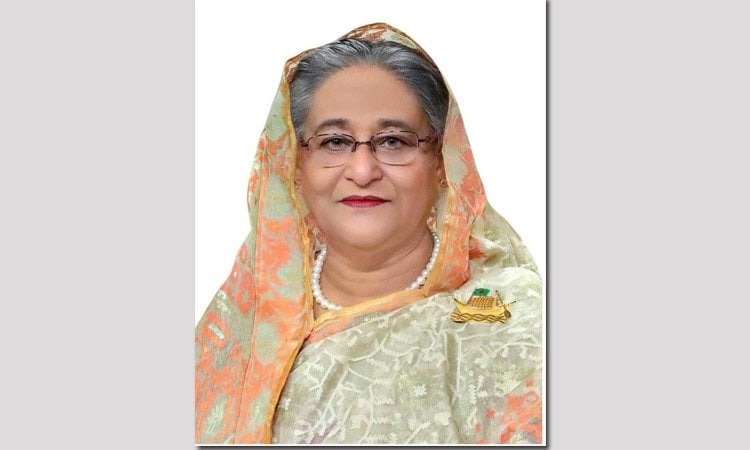 NEWS DESK
Prime Minister Sheikh Hasina today (March 8) said the war in Ukraine and its refugees have attracted the global attention shifting the focus from the Rohingya crisis in Bangladesh which makes the situation more difficult.
"The war (in Ukraine) has made the situation more difficult. The whole focus is now on the war and the refugees from Ukraine," she said.
The premier was speaking to Qatar-based media outlet Al Jazeera on a number of issues that include the situation in the Rohingya camps in Cox's Bazar and the future of the Rohingyas living there on the sidelines of the Fifth United Nations Conference on the Least Developed Countries (LDC5) in Doha, Qatar.
Sheikh Hasina who arrived in Qatar on March 4 to attend the conference, has arrived in Dhaka this afternoon.
The Prime Minister in her interview said that Myanmar is not positive in bringing their nationals back to their country despite Dhaka has been engaging in talks to resolve the issue.
Al Jazeera journalist Nick Clarke interviewed Prime Minister Sheikh Hasina and a short part of the interview has already been  broadcast while the full part to be broadcast on Al Jazeera at 4:30 GMT on March 11 next (10:30am, Saturday, BD time).
Sheikh Hasina said Bangladesh gave shelter to Rohingyas – victims of persecution, murder and rape in Myanmar – on humanitarian grounds.
Replying to a question about a recent fire in a Rohingya camp in Cox's Bazar and the improvement in the situation of Rohingyas, the prime minister said: "When the Rohingya persecution started in Myanmar, Rohingyas were subjected to torture, murder and rape… we felt sorry for the Rohingyas… after that we opened the border… we let them come. Besides, we provide shelter and treatment for all of them from the humanitarian side."
She continued: "Side by side, we started talking to Myanmar also. We tell them, you should take them (Rohingyas) back. Unfortunately, they are not responding positively. These people should go back to their own land."
The Prime Minister said: "The international community is exerting pressure on Myanmar. But it is really difficult. We arranged accommodation for them in a separate place. Bhasan Char is a good place, a good place to live… We have arranged good accommodation and excellent facilities for children there."
On living conditions in the Rohingya camps and the loss of shelter of more than 12,000 Rohingyas in the fire, she said, "Actually the situation in the Rohingya camps in Cox's Bazar is not very good.  They (Rohingyas) are fighting each other. They engaged in different types of activities that include drugs, arms and human trafficking. They have conflicts among themselves."