Rohingyas are not yaba consumers, they're carriers: Home Minister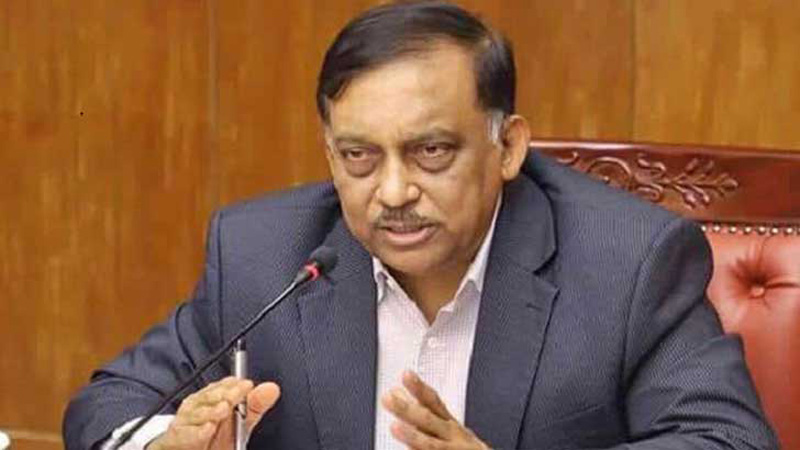 NEWS DESK
Home Minister Asaduzzaman Khan Kamal said police in Chattogram region seized only 34.76 lakh yaba pills in 2016, which increased to 1.2 crore pieces in 2018 and 2.59 crore pieces in 2021.
"We noticed that the seizures have gone up notably after the Rohingya influx. The Rohingyas are not consumers of yaba, but they are the ones who smuggle it," he said while addressing a seminar organised by the Diplomats World Publication on "Rohingya & Narco Terrorism" at the Radisson Blu Water Garden in Dhaka city on Wednesday, July 20, 2022.
Illicit drug trafficking, notably methamphetamine or yaba, from Myanmar to Bangladesh and other neighbouring countries have seen significant rise since the Rohingya influx in 2017, which poses serious security risks in the region, researchers and officials said at the seminar.
They made an urgent call on the international community to take actions against Myanmar, the producer and supplier of the drug, which harms both physical and mental health of the consumers.
Kamal said Bangladesh-Myanmar share a long porous border that is used for trafficking of illicit drugs, which is leading to more criminal activities and addicts may be easy prey to extremist organisations.
In a keynote presentation, Dhaka University International Relations Prof Imtiaz Ahmed said historically, Myanmar has been a producer of opium. When poppy production decreased during the pandemic-related lockdown, the drug lords and syndicates shifted their focus on the synthetic drug trade resulting in its rise in demand in this region.
Quoting a Reuters report, he said in 2022 alone authorities in Laos, Thailand and Myanmar seized 90 million methamphetamine tablets and 4.4 tons of crystal methamphetamine in January 2022.
"It implies that due to increased instability, the drug trade has gained more traction in this region since the military coup in Myanmar," Prof Imtiaz said.
The yaba pills are transported from Maungdaw city of Rakhine to the Tombru border, where it fluxes into the Rohingya camps situated just beside the zero line along Bangladesh, he said.
Bangladeshis consume 70 lakh yaba pills per day, and the expenditure on that amount is estimated to be Tk 210 crore each day.
"The future of a lot of youths are getting destroyed due to such drugs," said Prof Imtiaz, adding that this is not in any way a problem only for Bangladesh but also India's Northeast and other Southeast Asian countries.
While there were 56 deaths in drug-related incidents in 2017, it went up to 396 in 2018 and 256 in 2019, he added.
Studies found that once someone is a drug addict, he/she is an easy recruit for extremist groups, Prof Imtiaz said. Other than this, Rohingyas involved in drug peddling have no way to invest money here, they launder money to other countries that sheltered their relatives.
International relations analysts said while Bangladesh is burdened by the more than a million Rohingyas since 2017, the additional burden is the illicit drug trafficking, which can also destabilise the entire region.
Dhaka University International Relations Prof Delwar Hossain said Myanmar regime is complicit and a beneficiary of the illegal drug trade, which is no less than narco-terrorism.
"We need to identify the criminals and bring them to book to keep a check on such drug trade," he said.
They called for imposing sanctions against Myanmar for illicit drugs production and trade.
Security analysts Brig Gen (retd) M Shakhawat Hussain and Lt Gen (retd) Dr Mahfuzur Rahman; Prof Shahab Enam Khan of Jahangirnagar University, British High Commissioner Robert Chatterton Dickson, Saudi Ambassador Issa bin Youssef Al-Dahilan, Malaysian High Commissioner Haznah Md Hashim, and Brunei High Commissioner Haji Haris bin Haji Othman also addressed the event.