Three killed, two injured in JSS-MLP gunfight in Rangamati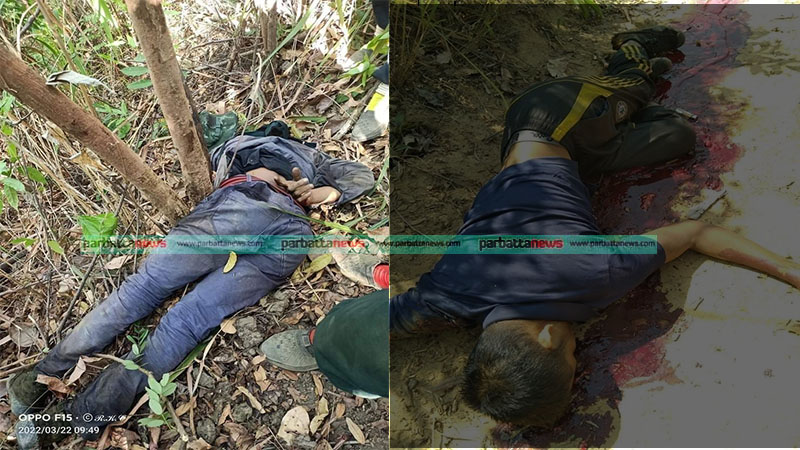 Staff Correspondent
Three people have reportedly been killed and two others injured in a gunfight between two rival groups of Jana Sanghati Samity or JSS and Mog Liberation Party or MLP in Rangmati.
The gunfight took place in the hilly district's Rajsthali Baindong Parha around 9:45 am on Tuesday.
Only one of the dead has been identified – Ong Thoai Marma, 45, son of Thui Khoi Ming Marma, from Jamchhari's Thangkui Parha. He was also said to be a guide of the MLP.
Locals say unknown terrorists, taking position at a hilltop, fired at a patrol team of the Mog Liberation Army, leaving three of the latter dead on the spot and two others injured.
As the Mog Liberation Army's patrol team retaliated, a fierce gunfight ensued between them, they say.
Locals fear that more casualties have likely taken place.