135 Malaysia-bound Rohingya held from Cox's Bazar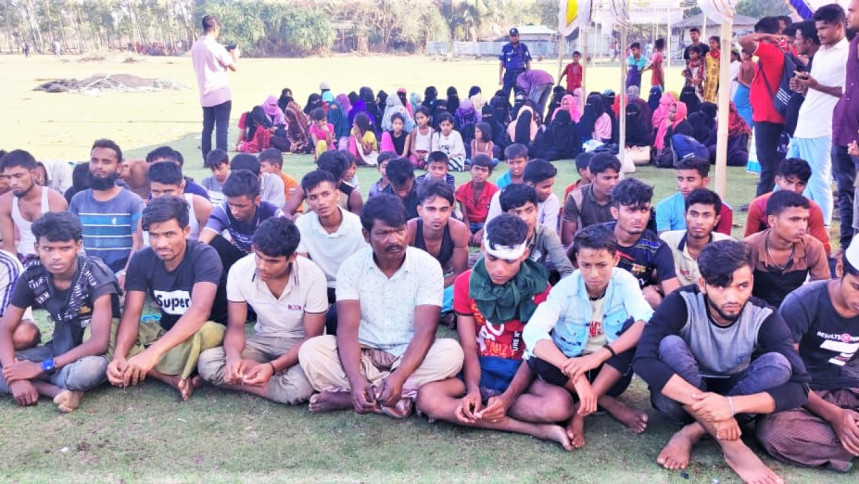 News Desk
Police have detained 135 Rohingya refugees, including 51 women and 15 children, from Sonadia Island of Cox's Bazar's Maheshkhali.
They were promised to be taken to Malaysia on a trawler but the human traffickers left them there and fled yesterday, said Rafikul Islam, additional superintendent of Cox's Bazar police.
The Rohingya refugees had fled from various refugee camps of Ukhiya in Cox's Bazar.
Many of the arrested refugees said that they boarded the trawler around a week ago.
The refugees will be taken to camps in collaboration with authorities concerned, said Additional SP Rafiqul.
He added that police are trying to identify the traffickers.