Two Rohingya men shot dead in Cox's Bazar camp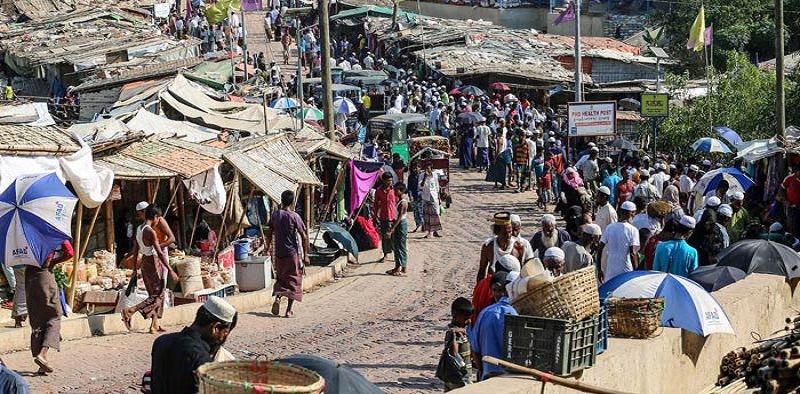 STAFF CORRESPONDENT, COX'S BAZAR
Two Rohingya men have been killed by a group of unidentified miscreants at a camp in Ukhiya of Cox's Bazar.
Of them, one died on the spot, and another died on the way to the hospital.
Another Rohingya was critically injured. He has been admitted to Cox's Bazar General Hospital.
The incident took place at Block-G4 under Ukhia Camp-13 around 1:00pm on Tuesday (March 21).
The casualties could not be identified immediately, said Sheikh Mohammad Ali, OC at the Ukhia Police Station.
A 15-member armed group had launched the terrorist attack, he said.
Two Rohingya men were killed in the attach and another Rohingya man was injured, according to the OC.
The condition of the Rohingya man undergoing treatment at the General Hospital is critical, he said.
Ukhia OC Ali said they would take legal action against those involved in the incident after properly investigating it.