Tumbru border: Another 242 Rohingyas relocated to Cox's Bazar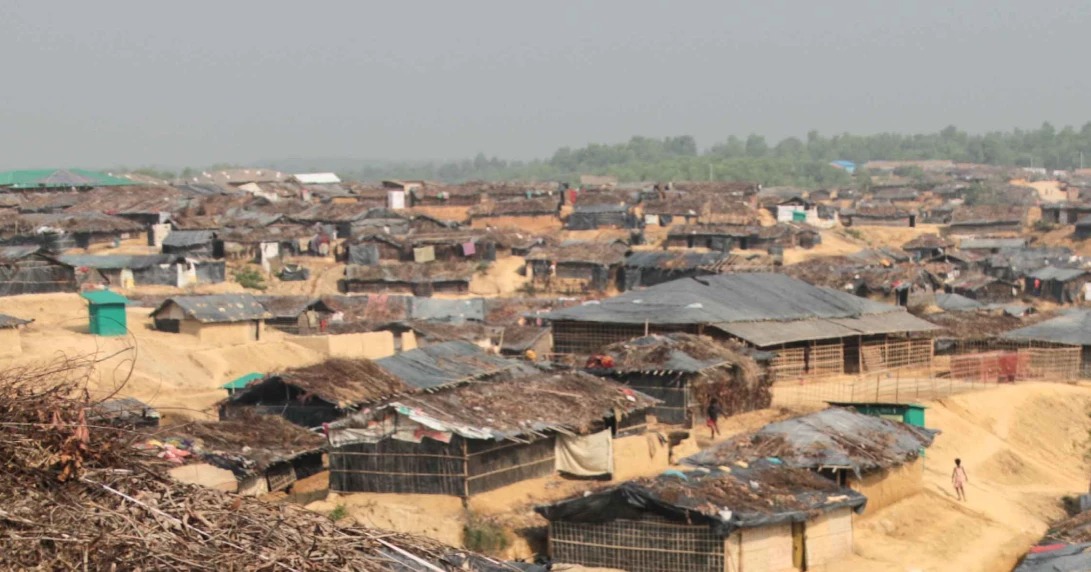 NEWS DESK
Another 276 Rohingya refugees from the Tumbru border area were transferred to Kutupalong transit camp in Cox's Bazar on Sunday.
A total of 2,285 Rohingya belonging to 463 families were transferred to Ukhiya in seven batches in the last month. A total of 2,527 Rohingyas have been brought to the camp from there.
Refugee Relief and Repatriation Commissioner (RRRC) Mohammad Mizanur Rahman said that the work of evacuating all the Rohingya sheltered in Tumbru from the zero line to Ukhiya has been completed.
On Sunday, 242 Rohingya belonging to 67 families were brought to Kutupalong transit point in Ukhiya. A total of 2,527 Rohingyas from 530 families have been transferred. There are no more Rohingyas in Tumbru.
According to the RRRC office, 180 Rohingyas, whose houses were burnt in the conflict between two armed groups of the Rohingyas on the zero line of the Bangladesh-Myanmar border, were brought to the Ghumdhum Union Parishad of Naikxyongchari from Tumbru in the first round on February 5.
They will be sent to various camps in Ukhiya-Teknaf.
According to border residents, since August 25, 2017, when Rohingyas have been entering Bangladesh in large numbers from Myanmar, some Rohingyas have been stranded at the Zero Line of Tumbru border in Ghumdhum Union between Myanmar and Bangladesh. More than five hundred Rohingyas were living there. Where public access is prohibited.
On January 18, a person was killed and two others were injured in a shootout on the Myanmar side of the Ghumdhum-Tumbru border in Naikhongchhari upazila of Bandarban. The zero-line camp was also set on fire that day, nearly 3,000 Rohingyas took refuge in the village after losing their homes in the campfire.
After that, a committee with representatives of various organizations under the Ministry of Foreign Affairs collected and verified the information of the Rohingyas on January 28 and started their handover process. The transfer of all the Rohingyas from Tumbru has been completed in about a month.
Mohammad Shahajan Mia, a local resident of Tumbru border, said: "Finally, we are feeling relieved as our area is free of Rohingyas now. Before, we were feeling unsafe for the Rohingyas, who had been staying at the zero line for almost six years. Besides, people here faced various problems due to their crimes. No more gunshots can be heard now. At least we can sleep in peace."
Md Anas, a Rohingya, said:  "On August 25, 2017, after being attacked by the Myanmar army, I lost my home and took shelter at the border of Tumbru to survive. I spent more than five years there with some difficulty. But now I have lost everything again and became destitute."
Ghumdhum Union Parishad Chairman Jahangir Aziz said: "The evacuation of Rohingyas from Tumbru has been completed. There are no more Rohingyas there. Now various criminal activities will decrease in the border area."