Turkish aid agency establishes another park for Rohingya children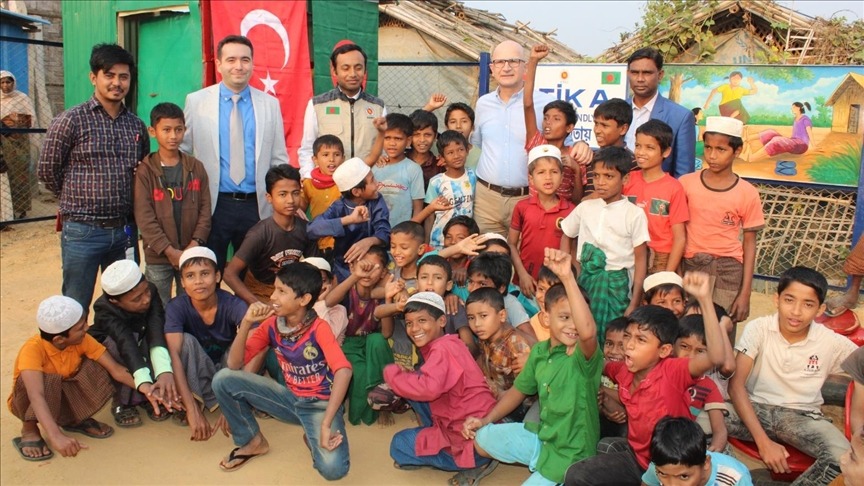 NEWS DESK
The Turkish International Cooperation and Coordination Agency (TIKA) on Thursday inaugurated another park for children at the Rohingya refugee camp in Bangladesh's southern border district of Cox's Bazar, Anadolu Agency reports.
Turkish envoy in Dhaka, Mustafa Osman Turan, opened the park while Sevki Mert Baris, TIKA Coordinator in Bangladesh, attended the inaugural ceremony at Rohingya refugee camp no. 5, according to TIKA's Dhaka office.
The park offering different sports activities will be a source of recreation for Rohingya children, according to TIKA.
TIKA has already established a children's park at the Rohingya camp no. 16.
More than 1.2 million persecuted Rohingya refugees have been living in 33 congested makeshift camps in Bangladesh. Most of them fled a brutal military crackdown in their home country of Myanmar's Rakhine state in August 2017.
According to the UN and other official records, over 500,000 of the Rohingya in the world's largest refugee settlements in Bangladesh are children who need better education and living facilities.
Such parks will help the Rohingya children grow up in a healthy environment, said TIKA.
TIKA was founded in 1992 and currently, the organization has offices in 60 different countries across the world. TIKA opened an office in Bangladesh in 2014 and has carried out hundreds of projects, including dozens of facilitation programs in Rohingya refugee camps.