Two ex-UPDF leaders found shot dead in Khagrachhari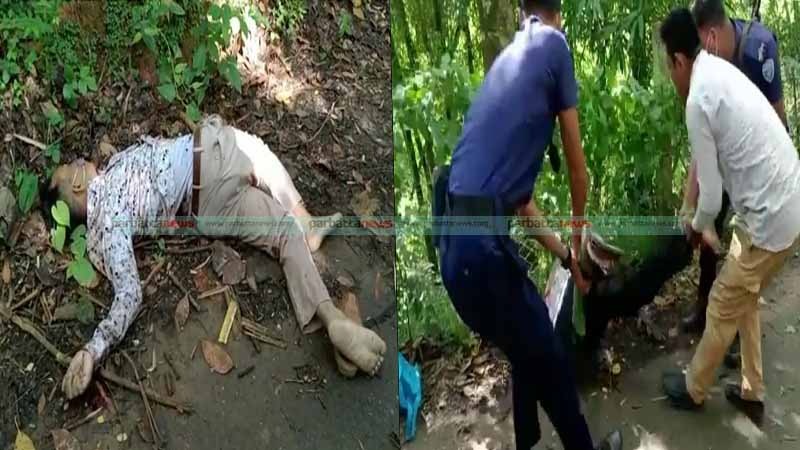 STAFF CORRESPONDENT, KHAGRACHHARI AND MATIRANGA CORRESPONDENT
Two former leaders of UPDF (Democratic) have been found shot to death in the Alutila Germplasm area of Matiranga upazila in Khagrachhari.
They were identified as Alopam Chakma (47), son of Rajnikant Chakma from Madhupur area in Khagrachhari Sadar, and Pritimoy, 46, son of Gnanamoy Chakma from Dighinala's Kripapur village.
Matiranga police retrieved the bodies, which bore gunshot wounds, and sent them to the police station on Wednesday morning (July 26).
Efforts to contact the central president of UPDF (Democratic), Shyamal Kanti Chakma, were unsuccessful as his cell phone was found to be switched off.
Reportedly, at around 7 am, local Jumia women found the bodies while on their way to work at Jumia. They promptly informed Shantimoy Tripura, the local Union Parishad member.
Following the notification, the police arrived at the scene after being informed by the UP member and transferred the deceased to Matiranga police station.
As of now, the police have not officially determined the culprits responsible for the murder.
Officer-in-Charge Zakaria of Matiranga police station said that the bodies have been sent to Khagrachhari General Hospital for autopsy.
Legal action will be taken promptly if any complaints are received, he said.