US committed to advancing justice, accountability for people of 'Burma': Blinken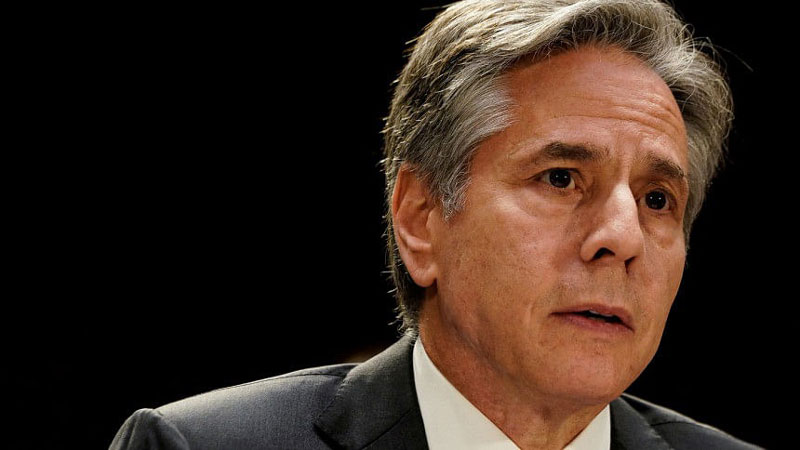 US Secretary of State Antony Blinken today said the United States is committed to advancing justice and accountability for all the people of "Burma" and will continue to stand with them in their aspirations for a democratic, inclusive, and peaceful future.
"We are deeply grateful to the government and the people of Bangladesh for giving shelter and refuge to nearly one million Rohingya, as well as other countries in the region hosting Rohingya refugees," he said in a press statement issued on Friday.
On August 25, the sixth anniversary of genocide against Rohingya, the US reaffirmed its commitment to hold Myanmar military accountable for the atrocities on Rohingya.
The US has provided over $2.1 billion to assist those affected by the crisis in Burma, Bangladesh, and elsewhere in the region since 2017, remaining the leading single largest donor of life-saving humanitarian assistance to those whose lives have been upended by the violence, read the press note.
The escalation of violence throughout the country has exacerbated the dire humanitarian situation, particularly for members of ethnic and religious minority communities, including Rohingya.
Since December 2017, the US has imposed sanctions and visa restrictions on individuals and entities most responsible for the ongoing violence, Blinken said.
The US Embassy in Dhaka in a press release said, "Until conditions in Burma improve, we call upon the international community to continue providing humanitarian aid to one of the world's most vulnerable and marginalised populations."
Recognising that Rohingya cannot safely return to their homeland of Burma under current conditions, resettlement is another important way in which we demonstrate responsibility sharing and contribute to comprehensive solutions for the plight of Rohingya.
"We applaud the generosity of other countries who are joining this international resettlement effort, and we hope the international community – beyond traditional resettlement countries – joins this important effort," the press release said.
"As this crisis enters its seventh year, it is of utmost importance that we persist in exploring all possible options to alleviate or end the suffering of Rohingya refugees throughout the region," said the press release.
Since 2009, the US has welcomed nearly 13,000 Rohingya from the region, including Bangladesh.