WFP further cuts food vouchers for Rohingyas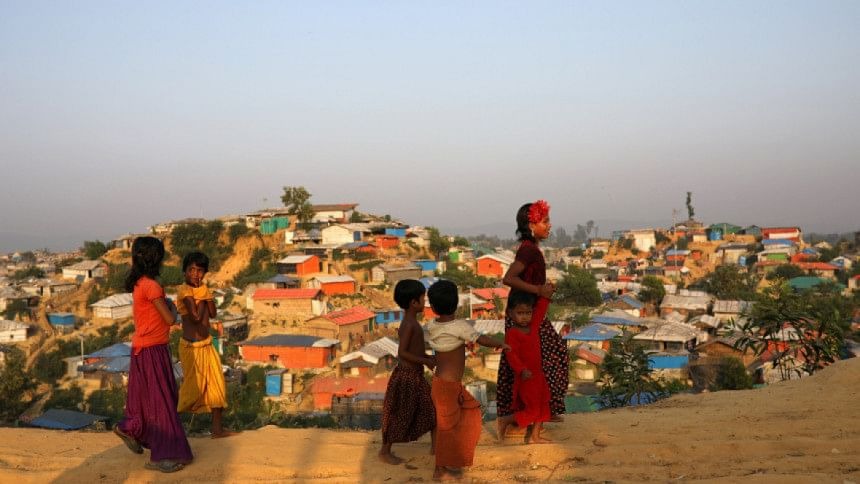 NEWS DESK
The UN World Food Programme (WFP) has cut food vouchers for Rohingyas in Cox's Bazar to just $8, or less than 9 cents per meal, just weeks after thousands of refugees lost their homes to Cyclone Mocha, putting another blow to them.
Funding shortfalls already forced WFP to cut its food vouchers from US$ 12 to US$ 10 per person per month, in March this year, according to a WFP press statement.
It made appeal for urgent support so that WFP can restore rations to the full amount as soon as possible.
"Anything less than US$ 12 has dire consequences not only on nutrition for women and children, but also protection, safety and security for everyone in the camps," said Dom Scalpelli, WFP resident representative and country director in Bangladesh.
Six years into the refugee crisis, nearly one million Rohingya remain stranded in the camps in Bangladesh without livelihood opportunities and relying entirely on humanitarian assistance to survive.
Even with WFP's food assistance, four in 10 families were not consuming enough food and 12 percent of children were acutely malnourished. This was before the ration cut.
With less food to get by, Rohingyas have little choice but to resort to negative coping mechanisms. Children may be withdrawn from school or girls offered in child marriage, WFP said.
"If refugees seek illegal employment, they face heightened risks of exploitation and abuse, and may fuel tensions between the refugees and the host community. Those desperate enough to take to the high seas face dangerous journeys and uncertain fates."
The Rohingya continue to live under the constant threat of extreme climate. While Cox's Bazar was spared a direct hit when Cyclone Mocha made landfall on May 14, considerable destruction to shelters and infrastructure occurred in the camps.
"WFP food assistance is the only reliable source of food for the Rohingya. We are extremely grateful for all contributions received so far, but we still need US$ 56 million to restore the full ration and keep this lifeline intact until the end of the year," said Scalpelli.