BGB-BGP TALKS END: Bangladesh expresses concern over drug smuggling from Myanmar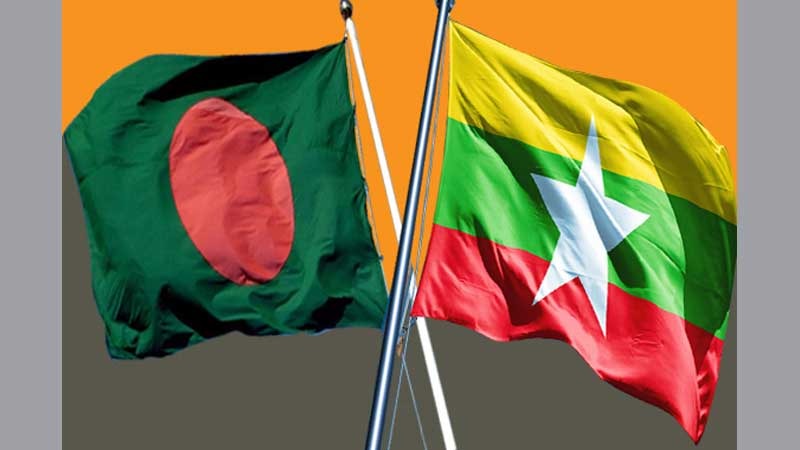 NEWS DESK
The Border Guard Bangladesh, in a regional-level meeting with the Border Guard Police of Myanmar, has expressed its concern over illicit drug smuggling from Myanmar.
The BGB delegation head, Cox's Bazar regional commander, Brigadier General Nazm-Us-Sakib expressed his concerns over the drug smuggling, especially yaba tablets and crystal meth from Myanmar.
He also called on his counterpart to take necessary steps to strengthen their border protection.
The Myanmar delegation assured that they would intensify their border security.
The BGB expressed its concerns, according to a press release by the BGB, at the two-day regional commander-level meeting held between border forces of Myanmar and Bangladesh and ended at Teknaf in Bangladeshi town Cox's Bazar on Thursday.
BGB's Cox's Bazar regional commander led a 15-member Bangladesh delegation comprising of representatives from foreign and home ministries, the Department of Narcotics, among others.
Myanmar Border Guard Police commander 1 police Brigadier General Htet Lwin led their delegation which left Bangladesh on Thursday.
In a press release, the Border Guard Bangladesh headquarters said that the meeting discussed the initiative to counter drug smuggling, stopping trespassing, trans-boundary extremism, border security, and joint patrolling, among others.
The talks concluded with the signing of a joint record of discussion on Thursday and the Myanmar team left Cox's Bazar in the evening.
During the meeting, Bangladesh side also raised their concern over planting improvised explosive devices along the international border that claimed frequent civilian lives.
The meeting also discussed revitalisation of border liaison office.
A relatively new but far more dangerous drug, crystal meth, has turned into a new menace in the country as there has been increased smuggling of the drug from Myanmar in recent months.
The recent major seizures of crystal meth near the Myanmar border have indicated that the market for this relatively expensive drug is booming, raising serious concerns.
According to the DNC, law enforcement agencies seized 65 grammes of crystal meth only in 2020, 36.798 kilogrammes in 2021, and 113.331 kilogrammes in 2022.
Over 100 kilogrammes of crystal meth were seized in the first four and a half months in 2023.
Crystal meth first came to light when the DNC busted a manufacturing laboratory in the capital's Jhigatola area in February 2019 and arrested three youths.