India condemns Hamas 'terrorist attack', reiterates backing for independent Palestine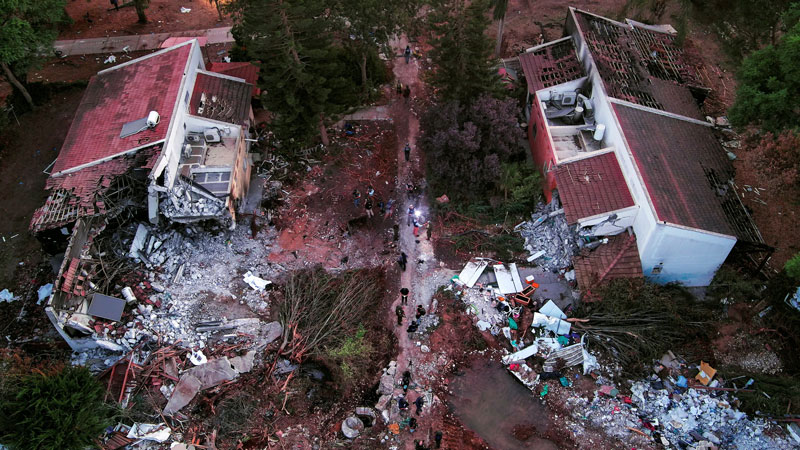 India considers the weekend attack by Hamas militants in Israel a "terrorist attack", a spokesperson for the country's foreign ministry said Thursday, while reiterating its longstanding position for an independent Palestine.
"We see this as a terrorist attack," the spokesperson said.
Israel has vowed to annihilate the Hamas movement that governs the Gaza Strip in retribution for one of the deadliest attacks on its soil. It has put Gaza under total siege and launched its biggest bombing campaign in the 75-year history of the conflict.
Over 2,500 people have died between the two sides up to now.
The spokesperson's remarks were the first reiteration of India's stance on an independent Palestinian state since the latest hostilities broke out between Israel and Hamas over the weekend.
"India has always advocated the resumption of direct negotiations towards establishing a sovereign, independent and viable State of Palestine living within secure and recognised borders, side-by-side at peace with Israel," spokesperson Arindam Bagchi said in a weekly briefing.
Immediately after the attacks Indian Prime Minister Narendra Modi had expressed shock over the "terrorist attacks in Israel".
"We stand in solidarity with Israel at this difficult hour," he said on social media platform X, and also during a phone conversation with Israeli counterpart Benjamin Netanyahu on Tuesday.
India only established diplomatic ties with Israel in 1992, but the two countries have inched closer to becoming strategic partners since then and New Delhi has become much less vocal in expressing its support for an independent Palestinian state.
But as the hostilities continue and Israel launches a barrage of bombing across the Gaza Strip, New Delhi said that "there is a universal obligation to observe international humanitarian law".
"There is also a global responsibility to fight the menace of terrorism in all its forms and manifestations," the spokesperson said.