20th Dhaka International Film Festival begins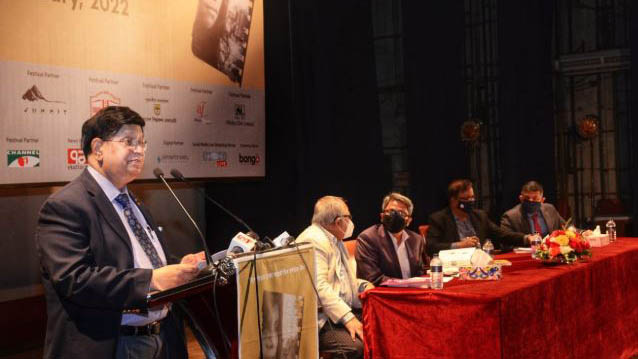 Dhaka, Jan 15, 2022 – The 20th edition of Dhaka International Film Festival (DIFF) began at the National Museum in capital Dhaka on Saturday.
Foreign Minister Dr AK Abdul Momen inaugurated the nine-day DIFF festival as the chief guest at the main auditorium of Bangladesh National Museum at 4pm, said a press release.
Speaking on the occasion, the foreign minister said movies and films play important role in the development of a generation.
"I firmly believe that DIFF's annual festivals have been significant in shaping the young minds towards accepting diversity, globalism and liberalism," he said.
Besides, Dr Momen said the DIFF has also created space for young and aspiring filmmakers in Bangladesh and beyond to connect with global artistic trends.
State Minister for Cultural Affairs KM Khalid and Indian High Commissioner to Bangladesh Vikram K Doraiswami addressed the opening ceremony as special guests, with State Minister for Foreign Affairs Md Shahriar Alam in the chair.
A total of 225 films from 70 countries will be screened in the festival, with 129 full-length feature films and 96 short and independent films.
Bangladesh will be represented through 18 full-length feature films and 22 short and independent films, read the release.
The films will be screened at the Bangladesh National Museum, Alliance Francaise de Dhaka, Star Cineplex, Bangladesh Shilpakala Academy, Sufia Kamal National Public Library and the academy auditorium of the foreign ministry.
They will be screened under 10 categories – Asian cinema competition section, retrospective, wide angle, tribute, Bangladesh panorama, cinema of the world, children films, women filmmakers, short and independent films and spiritual films.
Rainbow Film Society has been organising the DIFF every year since 1992.