22 militants and KNF members transferred from Bandarban to Chattogram Jail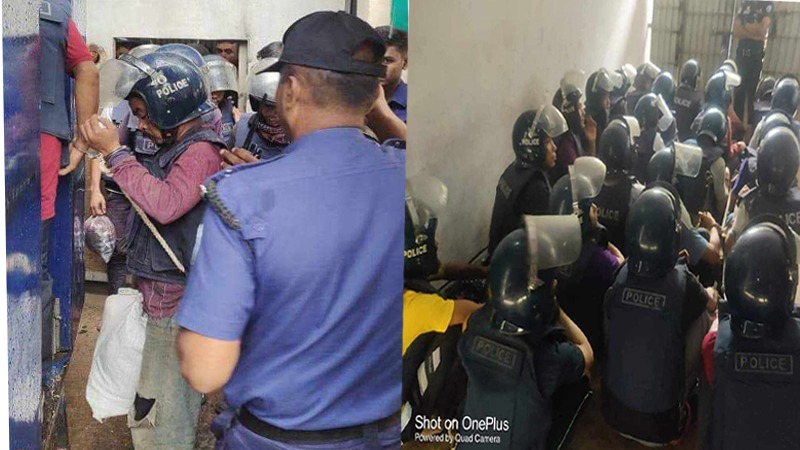 STAFF CORRESPONDENT, BANDARBAN
A total of 22 inmates belonging to the newly formed militant group Jamatul Ansar Fil Hindal Sharqiya and the hilly separatist armed group Kuki-China National Front (KNF) have been transferred from Bandarban District Jail to Chattogram Jail.
Under tight security, the prisoners were transported from Bandarban Jail to Chattogram Jail at 10 am on Thursday (May 18).
Over the past seven months, terrorist activities by Jamatul Ansar Fil Hindal Sharqiya and KNF have been on the rise in the upazilas of Ruma, Rowangchari, and Thanchi in Bandarban.
The local residents in these areas have suffered from murder, abduction, and extortion at the hands of militants and KNF members.
During the past five months, RAB, army, and law enforcement forces have conducted 86 operations against militants and KNF members, resulting in the arrest of approximately 60 individuals.
These arrested individuals were detained in Bandarban District Jail following court proceedings.
To ensure security and accommodate the prisoners, a total of 22 individuals, including 18 militants and 4 KNF members, have been transferred to Chattogram Jail.
Bandarban District Jail District Md. Zaheed Hashan confirmed the transfer, stating that 18 prisoners were relocated to Chattogram Jail due to capacity limitations.
Previously, 17 prisoners from the same case were sent to Rangamati District Jail.
The movement of prisoners between Bandarban, Rangamati, and Chattogram jails is a regular procedure.