30 makeshift houses, 15 shops burnt in Rohingya camp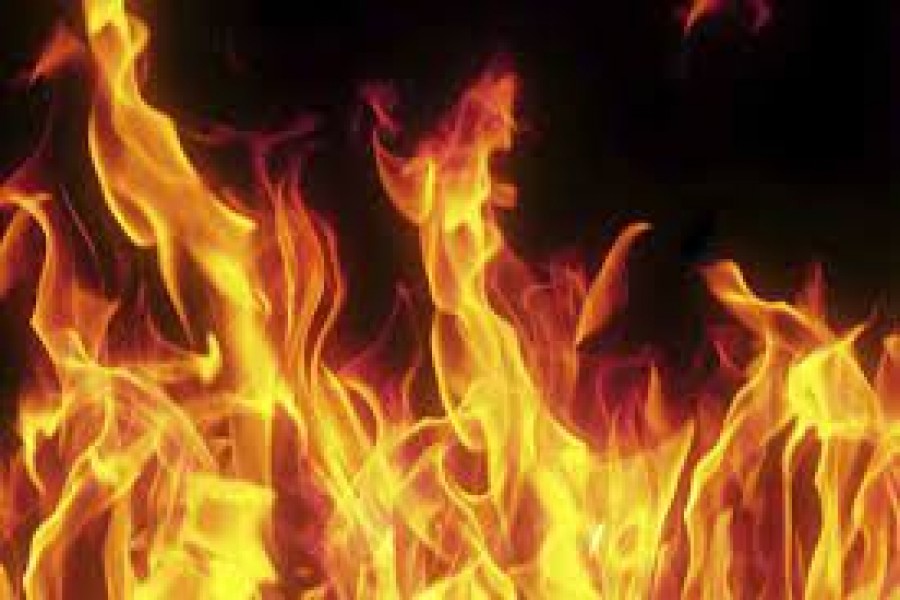 Desk News:
A fire broke out at Rohingya camp-7 in Ukhia upazila of Cox's Bazar on Friday noon.
The fire started at about 12:00pm at a house beside Ukhia TV Tower of camp-7.
Four units of Ukhia and Cox's Bazar fire service doused the fire at about 4:00pm, said Sahadat Hossain, senior station officer of Cox's Bazar Fire Service and Civil Defence office.
No casualty was reported in the fire and the damage could not be estimated immediately, said the fire service official.
How the fire started can be determined after an investigation, he added.
However, Rohingyas in the camp claimed that 30 makeshift houses and 15 shops were gutted in the fire.
Fires in Rohingya camps are not uncommon in the district. On January 9, as many as 600 makeshift houses were gutted in a fire that broke out at Rohingya camp-16 in Palangkhali Shafuillakata area of Ukhia.
Another massive fire broke out at a Covid isolation centre in extension-20 of Ukhia Rohingya camp on January 2. Fortunately no casualties were reported in that fire but some 70 hospital beds were charred.
On March 22 last year, as many as 15 people were killed and more than 2 lakh Rohingyas incurred damages as a massive fire broke out at 3 Rohingya camps in Ukhia, destroying around 10,000 houses.