4 Arsa members arrested after gunfight in Ukhiya Rohingya camp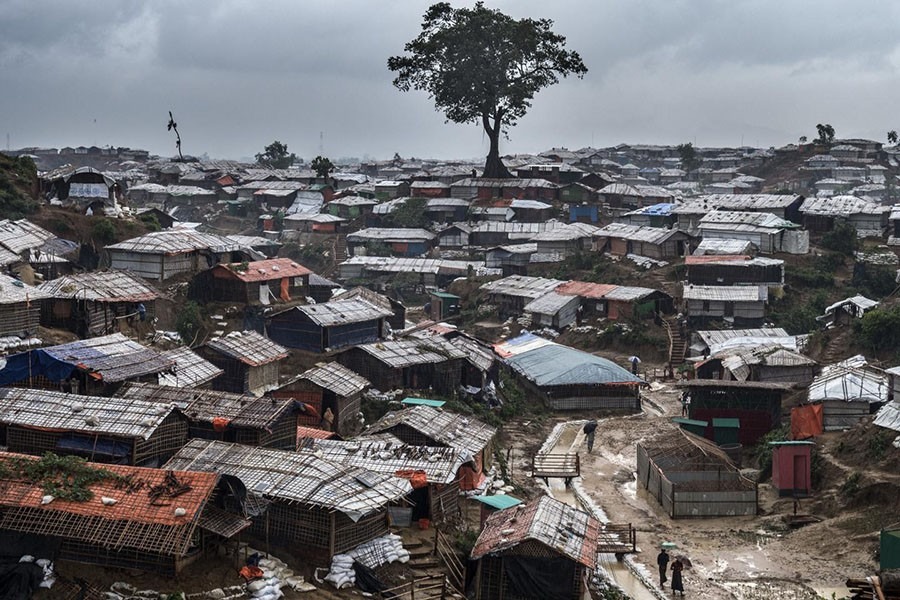 NEWS DESK
Police arrested four people after a reported gunfight between the Armed Police Battalion (APBn) and members of Arakan Rohingya Salvation Army (Arsa) at Kutupalong Rohingya camp in Ukhiya of Cox's Bazar on Friday.
The arrestees are members of militant group Arsa. Among the arrestees, two were women.
The operation was conducted in the Rohingya camp-7 under the jurisdiction of 14 APBN, which is responsible for security in the Rohingya camp.
APBn DIG Md Jamil Hassan confirmed the matter at a press briefing at APBn office.
APBn-14 Police Commander Additional DIG Md Harun-ur-Rashid and other senior officers were present there.
Md Jamil Hasan said APBn police conducted a raid on Thursday night after receiving information that a gang of Arsa terrorists was staying in 7-no Rohingya camp's block-G area."
Sensing the presence of the police, the armed terrorists opened fire on the police.
The terrorists fled when the police retaliated in self-defence.
One of the terrorists received bullet injury in the gunfight.
Md Jamil Hasan said On receiving information about the location of Arsa's top terrorist Chamiuddin and his team, APBn members again conducted a raid on Friday morning on the Camp-5, Block-C.
Chamiuddin and other terrorists escaped in the operation, but four including his female accomplice were arrested, he added.
Police also seized four one-shooter guns, 30 Chinese rifle bullets, 27 pistol bullets, five shotgun cartridges, three empty magazines, four walkie-talkies, five mobiles and a knife during the raid.