5 Rohingyas abducted in Teknaf, 1 released with severed hand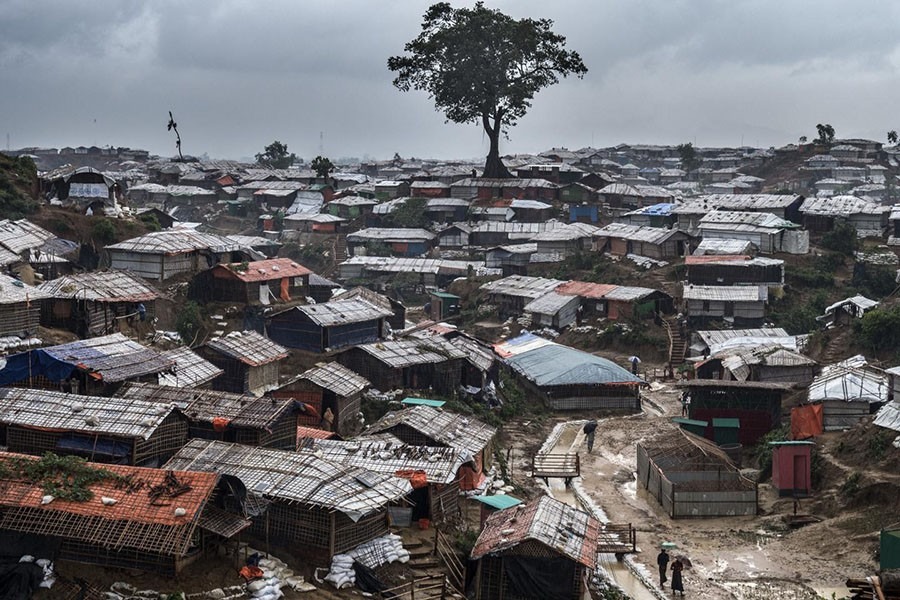 Five Rohingyas were kidnapped, and one of the captives, 16-year-old Jahangir Alam from Alikhali camp in Teknaf, Cox's Bazar, was released on Saturday evening with his left hand severed.
The kidnappers have demanded a ransom of Tk20 lakh for the release of the remaining four hostages.
The other four individuals who were abducted on Friday night are Mohammad Yunus, 32, son of Nur Hossain from the same camp, Mohammad Sultan, 24, son of Mohammad Rafiq, Abdullah, 16, son of Abdur Rahman, and Anwar Islam, 18, son of Mohammad Syed.
Nurul Amin, the community leader of the camp, stated that armed miscreants abducted the five Rohingyas and took them into the mountains on Friday night. On Saturday evening, Jahangir Alam, with his severed hand, was left near the camp's barbed wire. Upon receiving the information, camp residents rescued him and provided initial medical assistance at an NGO hospital. Later, he was transferred to Cox's Bazar Sadar Hospital for further treatment.
Nurul Amin added that the kidnappers are demanding a ransom of Tk5 lakh from the families of each abducted individual, threatening to kill them if the money is not paid.
Md Ashiqur Rahman, resident medical officer (RMO) of Cox's Bazar District Sadar Hospital, confirmed that a Rohingya teenager from Teknaf was admitted to the hospital on Saturday night with a severed left wrist. The wrist had been completely amputated, and the patient is currently undergoing treatment.
Teknaf police station Officer-in-Charge (OC) Md Abdul Halim informed that multiple teams from the Armed Police Battalion (APBn) and the local police station on duty at the camp have visited the crime scene and are actively engaged in the rescue operation of the abducted Rohingyas.
Jamal Pasha, superintendent of police and deputy commander of the 16-Armed Police Battalion, stated: "Upon learning about the kidnapping of five Rohingyas from Alikhali camp, rescue operations are underway. I have been informed that one of them was released with his hand severed."