Army detains 'JSS collector' in Rajsthali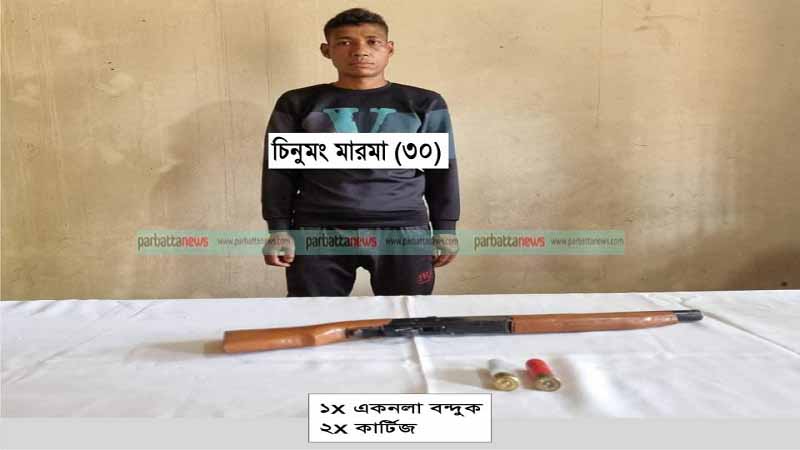 RAJSTHALI CORRESPONDENT
The army detained a toll collector of Parbatya Chattagram Jana Samhati Samiti or PCJSS in possession of weapons and two rounds of cartridge in Rangamati's Rajsthali.
Also identified as son of the late Monghalaching Marma of Noapara village in Ghilachhari Union, Chinmui Marma, 30, was detained at Ramtia Para in Bangalhalia Union on Friday noon.
Tipped off, according to sources, a team from Bangalhaliya Army Camp in Kaptai Zone detained him while he was visiting his family.
During the preliminary interrogation, he confessed to be a toll collector of the PCJSS core group. He joined the group last year, they said.
Officer-in-charge of Rajsthali Police Station Zakir Hossain said they have been handed over the detained PCJSS toll collector. He will be placed before court tomorrow.