Bandarban BNP leader abducted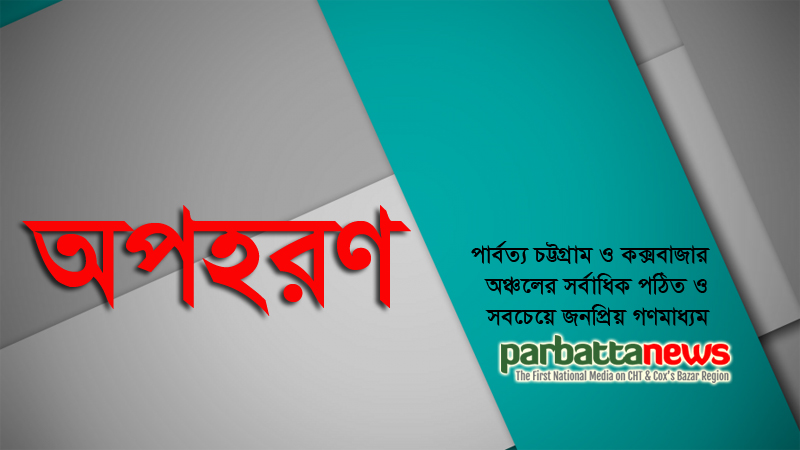 Staff Reporter
Terrorists have abducted a Bandarban BNP leader as he was returning home after attending an arbitration meeting on Saturday.
The abductee, Chaigya Marma, is the general secretary of BNP's Kuhalang Union Parishad unit. He is also the member for Ward No 1 under the same Union Parishad.
He was picked up by a group of terrorists from Rangamati's Bangalhalia Bazar on Bandarban-Chandraghona Road around 2.30pm on Saturday.
Until filing of this report at 10:30pm, he could not be traced out.
According to sources, terrorists picked up Chaigya Marma and took him away as he was returning home after taking part in an arbitration meeting involving the Mogh Liberation Army in Rangamati's Rajasthali upazila.
His wife, Miima Pru Marma, reported the matter to a local army camp.
Kuhalong Union Parishad Chairman Mongpu Marma said the administration has been informed of the abduction incident.
Bandarban Sadar Police Station's Officer-in-Charge Rafiqul Islam said none from the victim's family has yet lodged any complaint about the incident.
However, he said, they are looking into this.
According to locals, he was abducted at gunpoint while returning home from performing a personal task at Bangalhalia Bazar.
They said that the abductee, Chaigya Marma, is an informant of JSS (original) and so the JSS rivals Mogh Nationalist Party abducted him.
All the abductors were members of the Mogh Nationalist Party, they further said.