Bring KNF, other illegal arms holders under law: Dipankar Talukder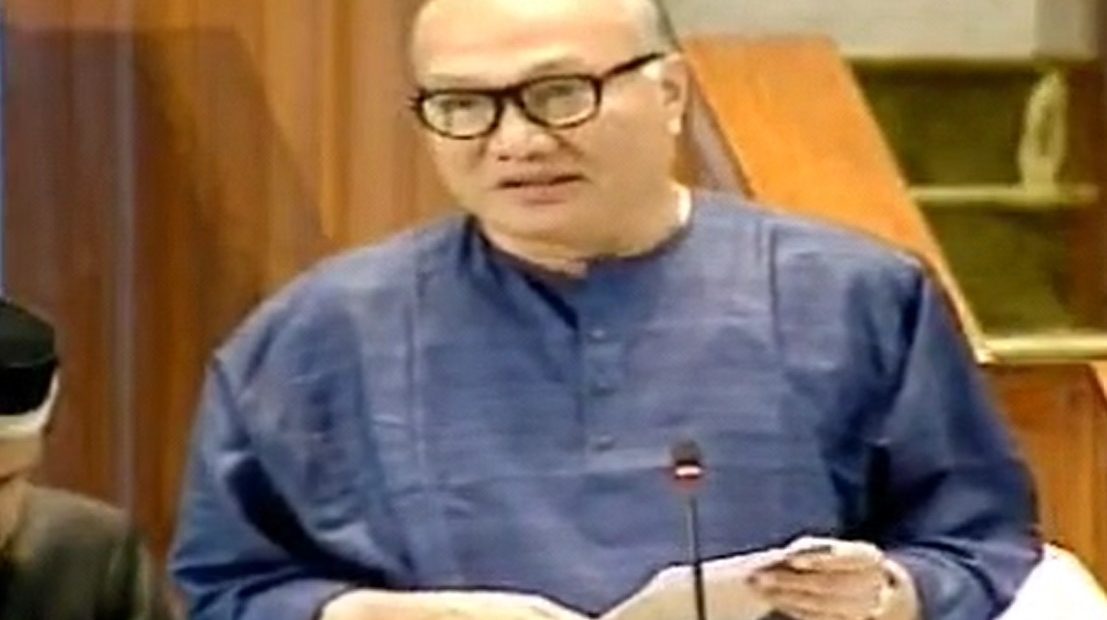 Rangamati Member of Parliament, Dipankar Talukdar, has called for bringing all illegal arms holders, including the Kuki-Chin National Front, or KNF, operating in the Chittagong Hill Tracts, under the law.
Talukdar raised this pressing concern during a budget discussion at the National Parliament on Tuesday (June 13, 2023).
He drew attention to the Kuki-Chin National Front's activities in Bandarban, where militants receive training, while acknowledging the army's commendable efforts to dismantle their bases and contain the group.
Talukdar firmly emphasised that the prevalence of illegal arms poses a significant hindrance to the region's progress.
Stressing the urgency of the situation, Talukdar asserted, "It is imperative that we recover illegal weapons from individuals carrying them in the Chittagong Hill Tracts and bring these arms holders under the law. This will greatly contribute to the accelerated development of the Chittagong Hill Tracts."
In his discourse on the crucial role played by the army in upholding peace and stability, Talukdar recounted a recent incident involving the abduction of Bazar Chowdhury, the son of Angusain Chowdhury, president of the Kaptai Awami League and a prominent leader in the local Jubo League. Upon the intervention of the army, Chowdhury was safely released, resulting in restored tranquility in the area.
Talukdar vehemently condemned the acts of terrorism targeting the army, which aimed to undermine public trust in the institution.
He called for resolute action against those in possession of illegal arms and involved in extortion throughout the Chittagong Hill Tracts.
Talukdar emphasized that sustainable development can only be achieved when peace and order prevail, thereby ensuring a normal life for the local population.
He earnestly appealed to all relevant ministries to take immediate and decisive measures in this regard.
Turning to the budget, Talukdar expressed his gratitude for the Finance Minister's unwavering commitment to the development of marginalized groups.
Recognizing the high concentration of marginalized individuals in the Chittagong Hill Tracts, he acknowledged the significance of allocating resources to address their specific needs.
Talukdar extended his heartfelt appreciation to the Finance Minister for recognizing this critical issue and allocating funds accordingly.