Clash between terrorist groups in Ukhia Camp leaves 5 Rohingya dead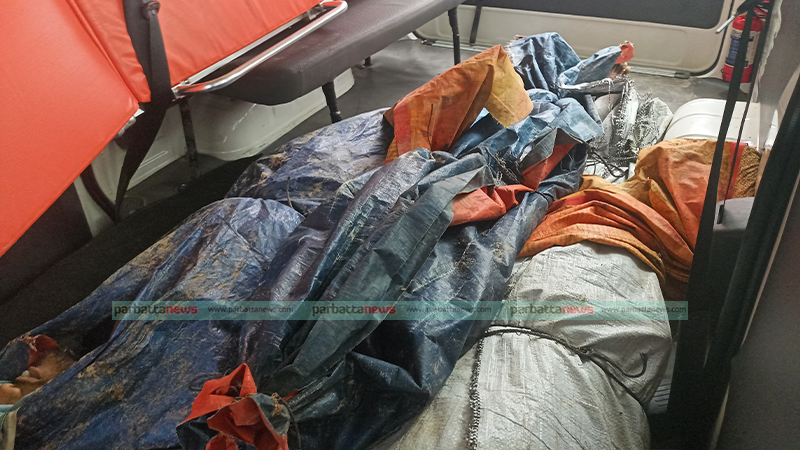 COX'S BAZAR and UKHIA CORRESPONDENTS
Five Rohingya individuals were killed in a clash between two terrorist groups, Arsa and RSO, in the Ukhia Rohingya camp of Cox's Bazar. The police recovered the bodies of the deceased at the scene.
The victims have been identified as Anwar Hossain (24) from Block H-49 of Camp-8 West, Mohammad Hamim (16) from Block A-21, Nurul Amin (24) son of Abul Bashar from Block B-17 of Camp-13, and H- from Camp-10. The identity of one person remains unknown.
The incident occurred on Friday (July 7) around 6 am at Balukhali Rohingya Camp-8 West in the upazila.
Amir Zafar, the Captain of 8 APBN, stated, "Upon receiving information about the gunfire, the police reached the scene and recovered the bodies of three individuals. Subsequently, two injured individuals were taken to the hospital where they succumbed to their injuries."
He further explained, "This incident resulted from the rivalry between the two terrorist groups. Initially, it is believed that the victims were members of Arsa."
Zafar mentioned that the 8 APBN operation is ongoing to apprehend those involved in the incident, and more details will be provided after the operation concludes.
Sheikh Mohammad Ali, the officer-in-charge of Ukhia Police Station, stated, "The bodies have been brought to Ukhia Police Station and will be sent to Cox's Bazar District Headquarters Hospital for autopsy. Legal action is being pursued in this regard."
According to law enforcement agencies, a total of 32 murders have taken place in Rohingya camps within the last two months.