Dhaka sends 'note verbale' to Delhi over Rohingyas' entry from India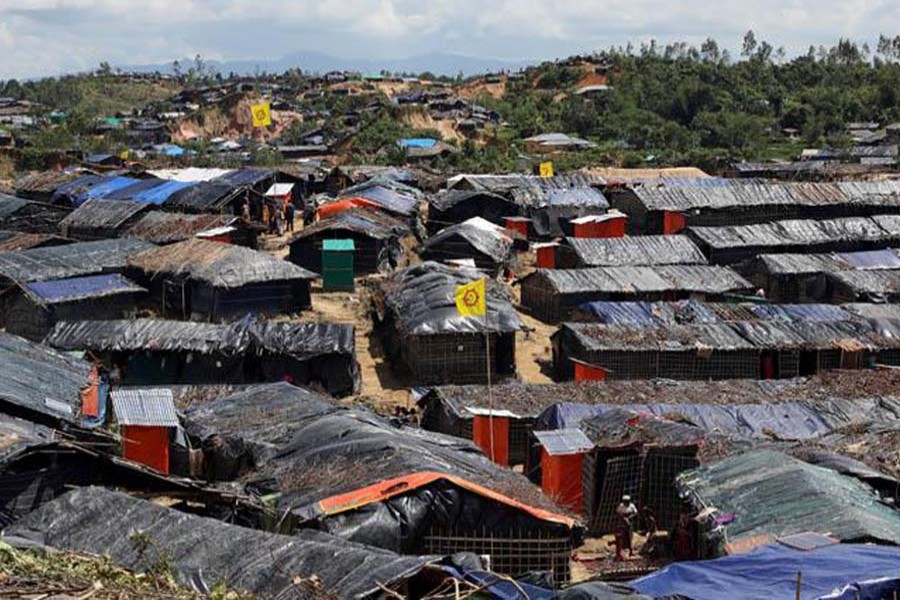 NEWS DESK
Bangladesh has asked India to take measures to stop entry of Rohingyas as Dhaka reported the arrival of a number of Myanmar nationals in the past weeks.
'We've sent a note verbale,' Mashfee Binte Shams, Secretary (East) at the ministry of foreign affairs, said on Sunday, May 22, 2022.
On Tuesday, foreign minister AK Abdul Momen said that a good number of Rohingyas were coming to Bangladesh from India through fenced areas in recent times which he described as a matter of worry.
'Unfortunately, many Rohingyas are coming to Bangladesh from India,' he said, adding that those Rohingyas went to India in 2012.
Bangladesh is currently hosting over 1.1 million Rohingyas in Cox's Bazar district and Bhasan Char Island.
Momen said that the Rohingyas who were coming after nine years had heard that they would have good food facilities in Cox's Bazar.
He said that their relatives in Cox's Bazar apparently conveyed to the Rohingyas in India that they were living happily in Cox's Bazar with good food supply. 'As a result, they (Rohingyas) are getting into Bangladesh in groups.'
The foreign minister said that the bad news was that they were coming through fenced areas through brokers at both ends of the Bangladesh-India border.
He said that recently a total of 18 Rohingyas had been detained and they were coming in groups. 'We have to engage more security forces to stop them.'
Momen said that the government was not only seeking support from the Chinese government but also from other countries including the US, Japan, Malaysia and Cambodia.
He said that the Rohingyas should go back to Myanmar as they were Myanmar citizens. 'They don't go there but come here,' he observed.