Financial aid and sewing machines distributed by Army Region in Khagrachari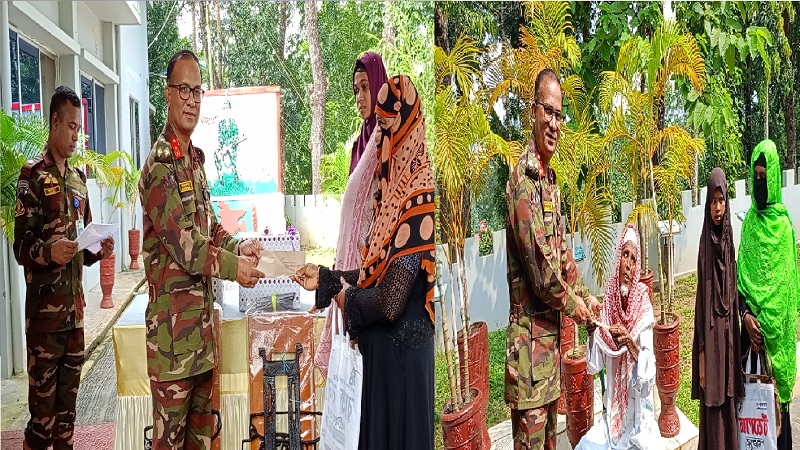 KHAGRACHHARI CORRESPONDENT
In an initiative aimed at supporting the underprivileged, the Army Region distributed financial donations and sewing machines in Khagrachari.
On Sunday, October 8, at 9:30 am, Regional Commander Brigadier General Md. Mohtasim Haider Chowdhury led the distribution event held on the premises of the Khagrachhari Army Region office. Beneficiaries of the event included 14 individuals, identified as helpless, medically deprived, and impoverished students.
A total financial grant of Tk 177,000 alongside two sewing machines was distributed during the occasion. The aid is expected to provide some relief and create a means of livelihood for the recipients, particularly through the utilisation of the sewing machines.
In his address during the distribution, Brigadier General Mohtasim Haider Chowdhury highlighted the army's ongoing commitment to enhancing the social and humanitarian conditions within the Chittagong Hill Tracts. "This will continue in the future," he affirmed, signaling sustained support for similar future initiatives.
Also in attendance were Brigade Major Imroz Munir, Regional Staff Officer (G2I) Major Zahid Hasan, along with other officers of the army region.