Fire breaks out at Guimara's Triratna Buddha Bihar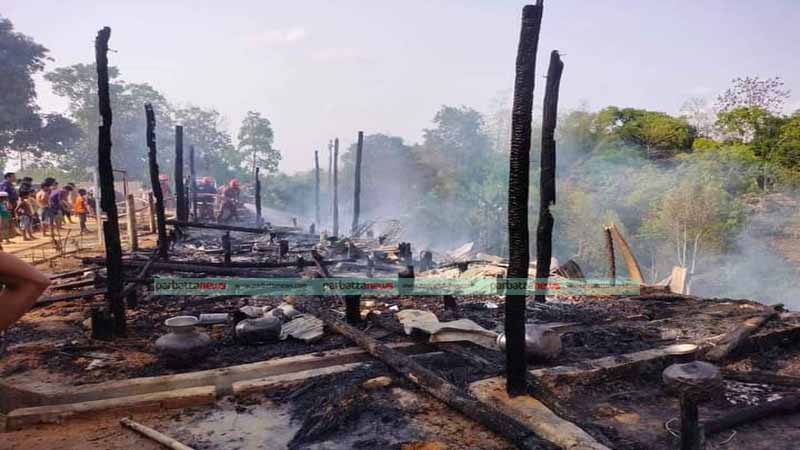 A fire broke out at Triratna Buddha Bihar in Guimara Upazila of Khagrachhari on Sunday (April 19).
The temple there, as well as three houses next to it, was reduced to ashes in the fire that took place around 2:00 pm.
However, no casualties were reported.
The fire is believed to have started from an electric short-circuit.
According to locals, they rushed in to bring the fire under control as soon as it started breaking out, but the fire wouldn't come under control.
Meanwhile, a team of Matiranga Fire Service Station rushed there, and joined them to bring the fire under control, and that too took around an hour, they said.
Fire victims claimed that they lost property worth lakhs due to the fire.
Firemen, however, could not determine the extent of the damage immediately.
The officer of the fire service station said what has been burnt to ashes in the temple alone is worth at least one lakh taka.
He added that it is believed that the fire originated from an electric short-circuit.