Four Mogh Party men killed in Bandarban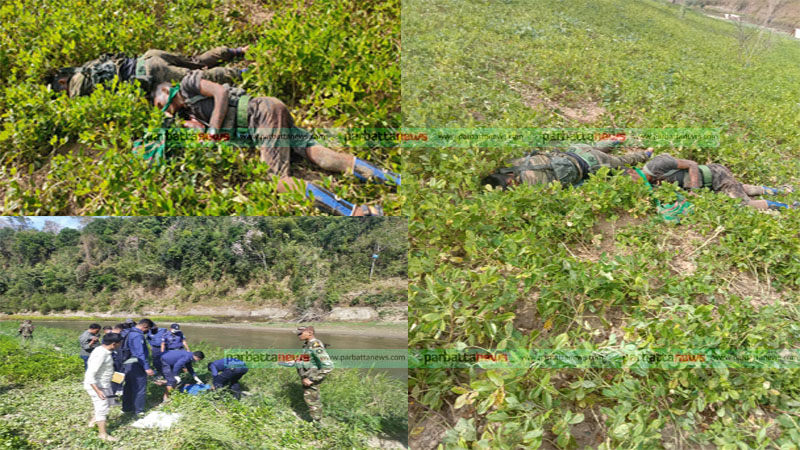 (Bandarban, March 06) Four members of Mogh Liberation Party, locally known as Mogh Party, were killed in Bandarban's Rowangchhari upazila on Sunday, police have said.
"The dead are members of the Mogh Party," said Ashok Kumar Paul, additional superintendent of police. "We are trying to know the details of the incident."
He said that around 11:00am, they came to know that four bullet-ridden bodies were found in the Gherao Mukh area.
Police have been dispatched to recover the bodies, the police official said.
Earlier on Saturday, a Mogh Party gang shot one Unu Mong Marma, a member of Parbattya Chattagram Jana Samhati Samiti (PCJSS) at Bukhyong Para of the hilly district's Rowangchhari upazila.