Japan to continue to support resolving Rohingya issues: envoy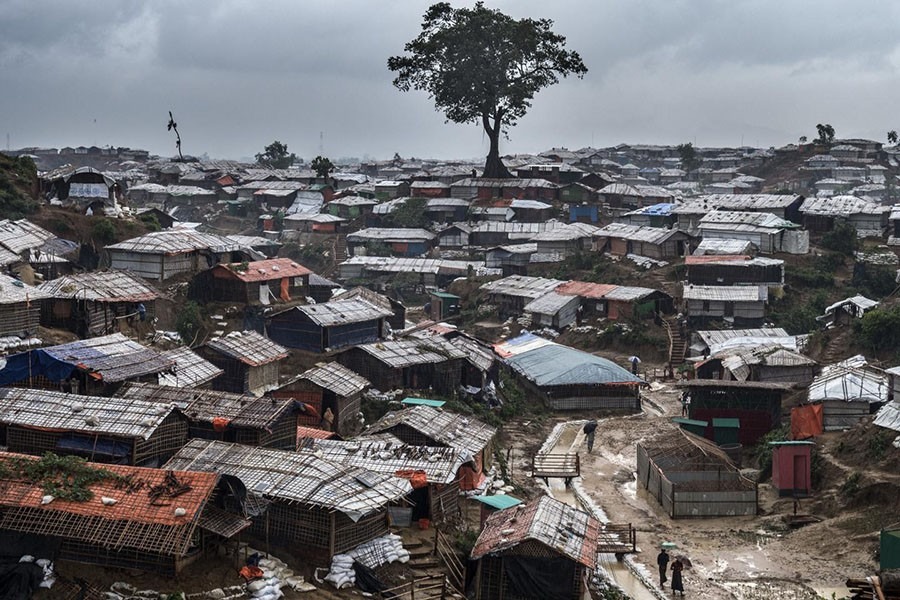 NEWS DESK
Japanese Ambassador to Bangladesh Iwama Kiminori said today that his country will continue to support resolving the Rohingya issues, including funding assistance and cooperation with the government and the UN agencies.
"This is my second visit to the Rohingya camp, and I saw and understood the situation in the camps such as malnutrition, which also affects the health of the refugees. I appreciate the efforts of the Bangladesh government, UN agencies, and NGOs to protect the refugees," he said.
The ambassador had his second official visit to the camp in Cox's Bazar from July 15-17 where over 1.1 million refugees have been sheltered.
As the crisis is turning into its sixth year, it is essential to keep the attention of the global community, while multiple emergencies have been taking place in different parts of the world, said the Ambassador.
Japan will continue to work toward the resolution of the Rohingya issue, he said.
The ambassador visited the composite bamboo shelters of UNHCR, the Water Treatment Plant, the Plastic Recycle Plant and the Bamboo Treatment Facility of IOM, an Aggregation Centre of WFP-FAO, a Fecal Sludge Management System of UNICEF-DSK, the Multipurpose Women Centre of UN Women, an E-voucher Outlet and an Integrated Nutrition Centre of WFP, the Primary Health Care of UNFPA, and the Hospital on the Hill of Medecins sans frontiers.
He also discussed with refugee volunteers and exchanged views with Mohammed Mizanur Rahman, Refugee, Relief and Repatriation Commissioner.