Myanmar Junta Airstrike Hits Kachin Village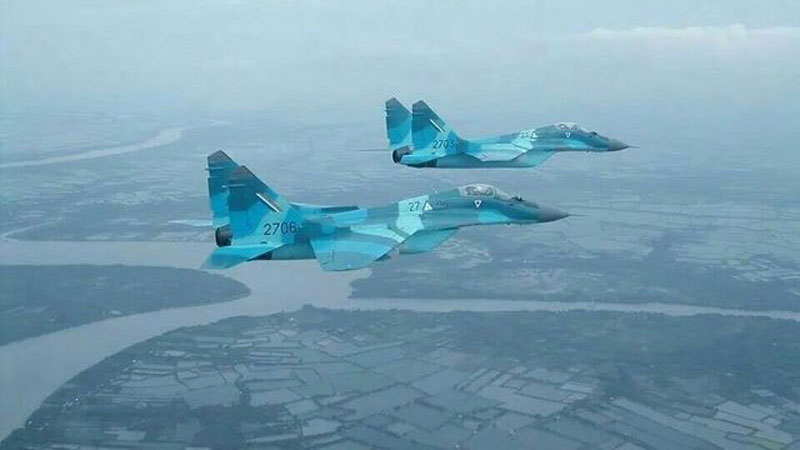 Three jet fighters bombed Nam San Yang village, which was previously controlled by the KIA about 9km from its Laiza headquarters, on Friday night.
No casualties were reported as villagers fled last month, according to KIA spokesman Colonel Naw Bu.
Some livestock were killed and houses and an administration office were destroyed.
The KIA on Thursday attacked junta reinforcements from Bhamo Township at La Gyar Yang village in Momauk Township.
The village is on the Myitkyina-Bhamo road, about 22km south of Nam San Yang.
"On Thursday, we shelled their troops from Bhamo for about 20 minutes," said Col Naw Bu.
The Kachin media reported heavy junta losses. The Irrawaddy could not independently verify the reports.
Col Naw Bu reported that about 1,000 junta troops were stuck between Nam San Yang and Nalone villages, trying to shell the KIA's headquarters.
"So we shelled them back every day. Tensions are high and we have to stay alert," he said.
This week, junta reinforcements have come from the Military Operations Command in Bhamo Township along the Myitkyina road towards Laiza.
Former army captain, U Htet Myat, who joined the civil disobedience movement, served in Kachin State before his defection. He predicted a defeat for the junta forces because of the KIA's military strength.
"It seems the junta thinks it is easy to fight the KIA. But it's not that easy at all, as we saw back in 2021," said Captain Htet Myat.
He added that the regime commanders involved were cowards with little military skill.