Myanmar regime ramps up ASEAN engagement as chair handover looms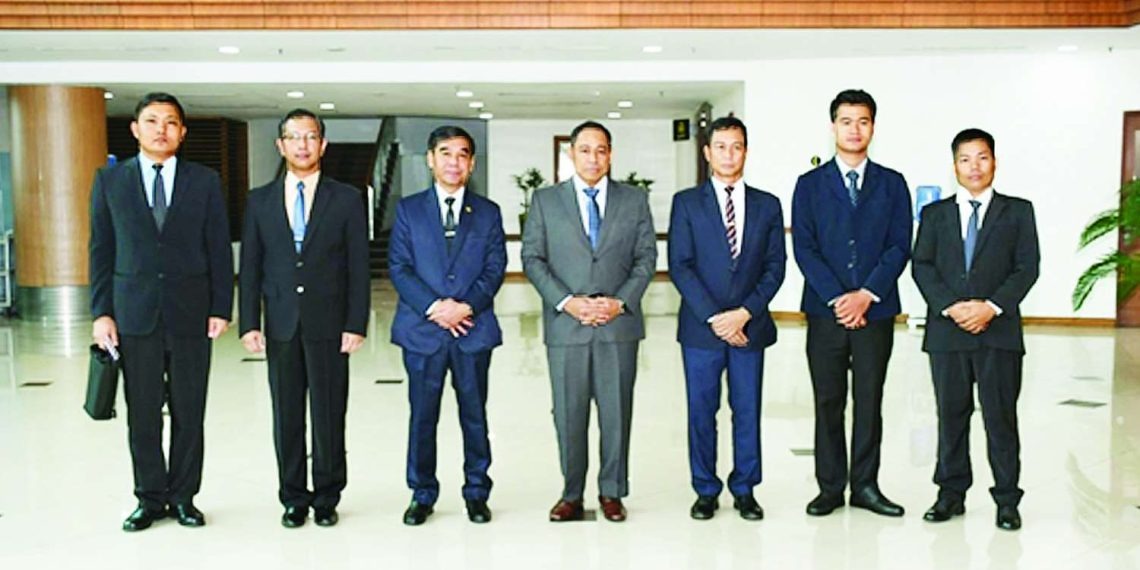 The junta's new home affairs minister Lieutenant-General Yar Pyae is attending the 17th ASEAN Ministerial Meeting on Transnational Crime in Labuan Bajo, Indonesia, the current chair of ASEAN, The Irrawaddy reports.
This is Yar Pyae's second ASEAN visit after being appointed home affairs minister when Min Aung Hlaing's regime was reshuffled following the extension of emergency rule for six more months.
Yar Paye, who was a classmate of deputy junta chief Soe Win in the Defense Services Academy 22nd intake, also attended the 8th ASEAN Ministerial Meeting on Drug Matters in Vientiane, Laos on August 10. Laos is set to take over the ASEAN chair from Indonesia next month.
The 17th ASEAN Ministerial Meeting on Transnational Crime is being held from August 20-23. ASEAN + 3 (China, Japan and South Korea) meetings will also be held separately. The meeting is being attended by 275 delegates.
ASEAN has barred the junta from attending top-level ASEAN summits and foreign ministers meetings after it failed to implement the regional bloc's peace plan for Myanmar, known as the Five-Point Consensus, which includes an immediate end to violence in the country.
Min Aung Hlaing has not only ignored the five-point consensus but also called on ASEAN partners to respect the bloc's principle of non-interference in members' domestic affairs.
Despite the exclusion of junta representatives from ASEAN Summits, Thailand last month sponsored an informal meeting on Myanmar's crisis that was attended by junta officials, while outgoing Thai Foreign Minister Don Pramudwinai also met with Daw Aung San Suu Kyi in Naypyitaw.
ASEAN Parliamentarians for Human Rights (APHR) issued a statement on August 17 urging Indonesia to use the time it has left as chair of ASEAN to leave a lasting legacy for Myanmar's pro-democracy movement.
Two days later, foreign ministers of Thailand and China also called for political solutions to Myanmar's crisis.