CHT Peace Accord Implementation Committee urges strict crackdown on KNF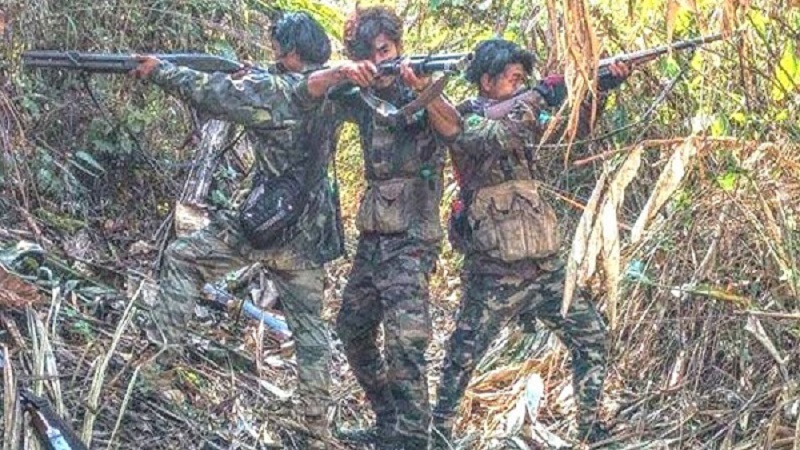 STAFF REPORTER
The Chittagong Hill Tracts Peace Accord Implementation and Monitoring Committee has classified the Bandarban-based armed group, the Kuki-Chin National Front (KNF), as a terrorist organization, urging a crackdown on their activities.
The committee has further advised the Secretary of the Ministry of Chittagong Hill Tracts Affairs to write a letter to the Ministry of Home Affairs, urging immediate action against the KNF.
During a meeting of the committee, discussions centered on the overall situation in the hilly region, encompassing the activities of the Kuki-Chin National Front.
The committee referred to the KNF as both a 'terrorist' and 'militant' organization, emphasizing the necessity of resolute suppression.
It asserted that the issues posed by the KNF must not be resolved politically due to their designation as terrorists and militants; thus, stringent measures are warranted.
Abul Hasnat Abdullah, the convener of the committee, said that the overall situation, including the terrorist activities of the Kuki-Chin National Front, was discussed.
Day by day, the activities of the Kuki-Chin terrorists are increasing. They are trying to disrupt the peace in the hill tracts, he said, adding: "We have urged immediate and resolute action against them at any cost."
The Kuki-Chin National Front (KNF) is a proscribed ethnic separatist political entity operating in the Chittagong Hill Tracts of Bangladesh.
According to law enforcement agencies, the KNF, founded by Nathan Bawm in 2017, seeks the establishment of an independent state for the Bawm people within the nine upazilas of Rangamati and Bandarban districts. Over recent years, the KNF has launched multiple attacks, resulting in the loss of civilian lives, including military personnel.
During the meeting, it was agreed that discussions would be initiated with the Ministry of Home Affairs concerning the deployment of police personnel to 30 out of the 240 camps that were previously vacated by the army in the hill region.
Additionally, participants were informed that discussions with the Ministry of Lands regarding the Chittagong Hill Tracts Land Dispute Settlement Commission Rules-2019 would take place shortly, with the aim of an expedited formulation.
The meeting stressed the importance of collaborative efforts from all stakeholders in the implementation of the Hill Tracts Peace Accord. A consensus was reached to foster peace, facilitate the tourism industry, and promote developmental initiatives within the hilly region.
The meeting, held at the committee's office in Sangsad Bhaban, was presided over by its convener, Abul Hasanat Abdullah, who holds a ministerial rank. In attendance were committee members Jyotirindra Bodhipriya Larma (Santhu Larma) and Kujendra Lal Tripura. Also in attendance by special invitation were Basanti Chakma and Gautam Kumar Chakma, a member of the Chittagong Hill Tracts Regional Council. Additionally, Moshiur Rahman, the Secretary of the Chittagong Hill Tracts Affairs Ministry, was present.