No land survey conducted yet in Chittagong Hill Tracts: CHT affairs secretary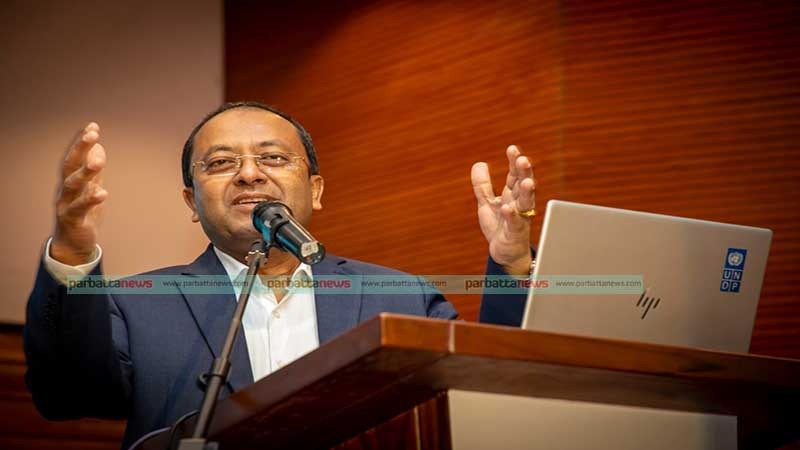 STAFF REPORTER
No land survey has yet been carried out in the Chittagong Hill Tracts (CHT) region, the Chittagong Hill Tracts affairs secretary has said at a workshop in Dhaka city.
Consequently, complications related to land issues persist, Mashiur Rahman, NDC said on Tuesday, Aug 22.
The transfer of reserve forest land has not occurred, despite the establishment of a Land Commission and associated laws within the Chittagong Hill Tracts, he admitted.
The formulation of regulations is currently underway, the CHT affairs ministry secretary said.
The government is diligently addressing these legal intricacies in accordance with the peace agreement, according to him.
Once these regulations are enacted, the Hill Secretary affirmed that land-related disputes and challenges will be effectively resolved, Mr Rahman informed.
Regarding hill forests, he said that solely developing project models, guidelines, and systems would not ensure the conservation of forests and water resources in these elevated areas.
The CHT affairs ministry secretary said it is imperative for the vast hill region populace to unite in safeguarding these forests.
He highlighted the considerable afforestation efforts required to ensure water conservation in the hilly terrain.
Noting that forests act as natural water sponges, Mr Rahman stressed the need of considering geographical, political, cultural and economic aspects to facilitate well-timed decision-making about this.
During the workshop, experts advocated for afforestation, the establishment of village common forests, and the creation of reserve forests to safeguard watersheds.
They also stressed the collective responsibility of maintaining a harmonious balance with nature and preserving forestry to ensure the protection of forests, water bodies, and biodiversity in the hilly areas.
Held at the Sheikh Hasina Chittagong Hill Tracts Heritage Conservation and Research Center Multipurpose Hall on Bailey Road in the capital, the workshop was entitled "Chittagong Hill Tracts Watershed Co-Management Activity-Lessons Learned and Way Forward."
This workshop, a collaborative initiative of USAID, UNDP, and the Ministry of Chittagong Hill Tracts Affairs, brought together local and international representatives of organizations and community leaders from the Bandarban, Khagrachari, and Rangamati districts of the Chittagong Hill Tracts.
Participants engaged in detailed discussions concerning significant insights and strategies for advancing afforestation and water conservation efforts in hilly regions.
During his opening speech at the workshop, Pradeep Kumar Mahottam, additional secretary and National Project Director (SID-CHT) of the Ministry of Chittagong Hill Tracts Affairs, highlighted the imperative of not merely cutting forests in hilly regions.
He advocated for a balanced approach where any tree or bamboo removal necessitates compensatory planting, guided by the Forest and Water Conservation Committee's recommendations.
Such an approach, the additional secretary said, would be pivotal in fostering forest growth.
Safeguarding forests would inherently contribute to water conservation, Mr Mahottam said, pointing out that the current juncture offers a prime opportunity to preserve water bodies by maintaining the integrity of natural forests.
Additional Secretary Iqbal Abdullah Harun, Chief Conservator of Forests Amir Hossain Chowdhury, and Director of Economic Growth Office of UNDP Bangladesh Muhammad Khan, UNDP Bangladesh Deputy Resident Representative Ms Sonali Dayaratne, CHTWCA/SID-CHT UNDP Chief Technical Adviser Dr Ram Sharma and UNDP Assistant Resident Representative Prasenjit Chakma spoke at the event as special guests.