Almost 1,500 Myanmar regime troops killed in Kayah State since May 2021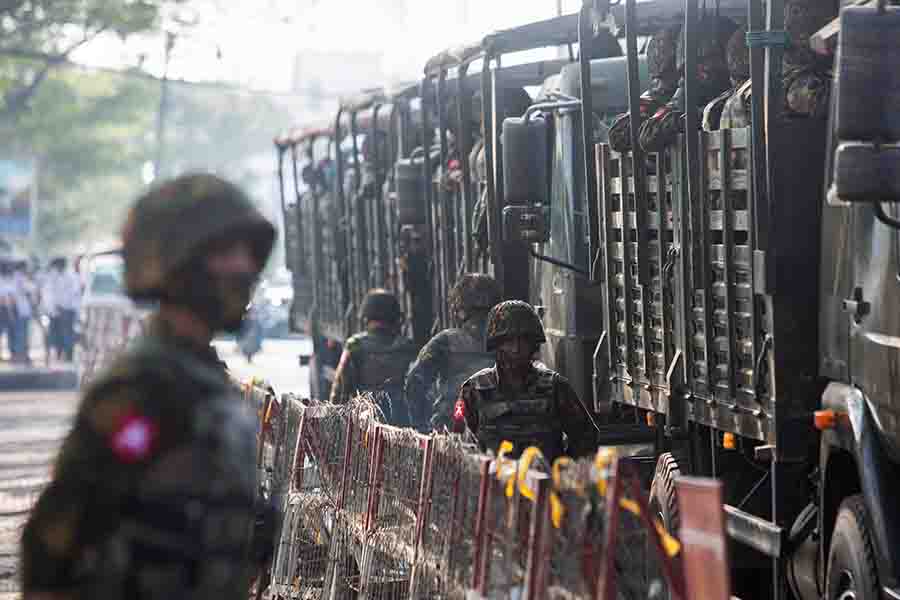 Nearly 1,500 Myanmar junta soldiers have been killed in the last 15 months in Kayah State in southeast Myanmar, while over 150 resistance fighters died in clashes with regime forces in Kayah in the same period, The Irrawaddy reports.
Intense firefights and heavy air and artillery strikes have been reported almost daily in Kayah since May last year, when armed resistance to the military regime began in the region.
The Karenni Nationalities Defense Force (KNDF), the Karenni Army (KA) – the armed wing of the Karenni National Progressive Party – and several People's Defense Forces (PDF) are fighting the junta across Kayah, as well as in townships in neighboring southern Shan State,
On Thursday, the Progressive Karenni People Force (PKPF), a group that documents human rights violations, said that 1,499 regime soldiers and 151 resistance fighters were killed in Kayah up to August 31, while there were 454 firefights in the same period.
Some 158 airstrikes were carried out by the junta on both civilian targets and resistance forces.
PKPF said also that 261 civilians and 61 internally displaced persons (IDP) in Kayah were killed by the military regime over the last 15 months. Another 261 people were arrested by the junta.
Regime air and artillery strikes and arson attacks destroyed 1,180 houses and 25 religious buildings in the state.
Currently, around 200,000 people are displaced in Kayah. IDPs in the state are now facing food shortages as the regime has blocked supply routes.
Central Region Special Operation Group, who are joining resistance attacks against regime forces in Kayah, said on Friday that 61 junta troops were killed by combined resistance forces including the KNDF, KA and PDFs, during 14 ambushes in Kayah between August 16 and 31.
An officer and six snipers were among the 61 killed, the resistance group added.
The junta has deployed a large number of troops in Kayah, who are continuing to raid villages and resistance groups.
However, regime forces are suffering daily losses in clashes with PDFs and ethnic armed organizations in Kayah and across Myanmar.