No-man's land Rohingyas turn to UN for protection from 'Myanmar junta attack'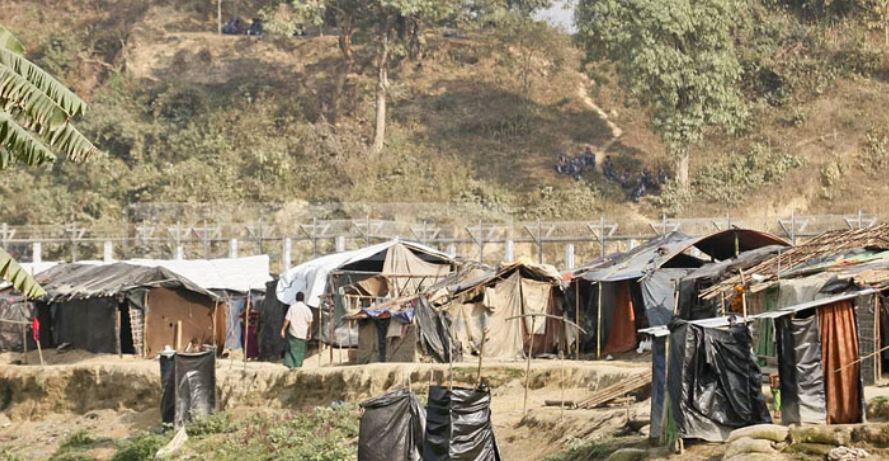 NAIKHYANCHHARI CORRESPONDENT
Rohingya refugees living in the no-man's land, a strip of land along Bangladesh-Myanmar border and near Tugmbru of Bandarban's Naikhyanchhari upazila, have called on the United Nations to ensure their security amid a slew of violent incidents near the border.
They wrote to the United Nations upon reaching a consensus about this at an emergency meeting called by their leaders Master Dil Mohammad and Mou Arif Mohammad on Monday night.
Dil Mohammad and Maulana Arif, the head of the Rohingya camp management committee of the zero line, confirmed the matter on Tuesday (September 20) afternoon.
The letter reached the UN headquarters on Tuesday morning, he said.
Master Dil Mohammed said that in the letter they told the United Nations that the military junta could launch a bigger attack on the camp at any moment. Therefore, they want a visible intervention so that immediate action is taken to protect them
Just three days earlier, a mortar fired from Myanmar struck the Rohingya refugee camp along the border's zero line, killing one Rohingya teen and injuring at least five others. In Bandarban's Ghumdhum, a "mine" explosion caused injuries to a Bangladeshi youth as well.
Around 4,500 Rohingya refugees have been living in the no-man's land along the Myanmar-Bangladesh border.