One killed in gunfight between UPDF factions in Khagrachhari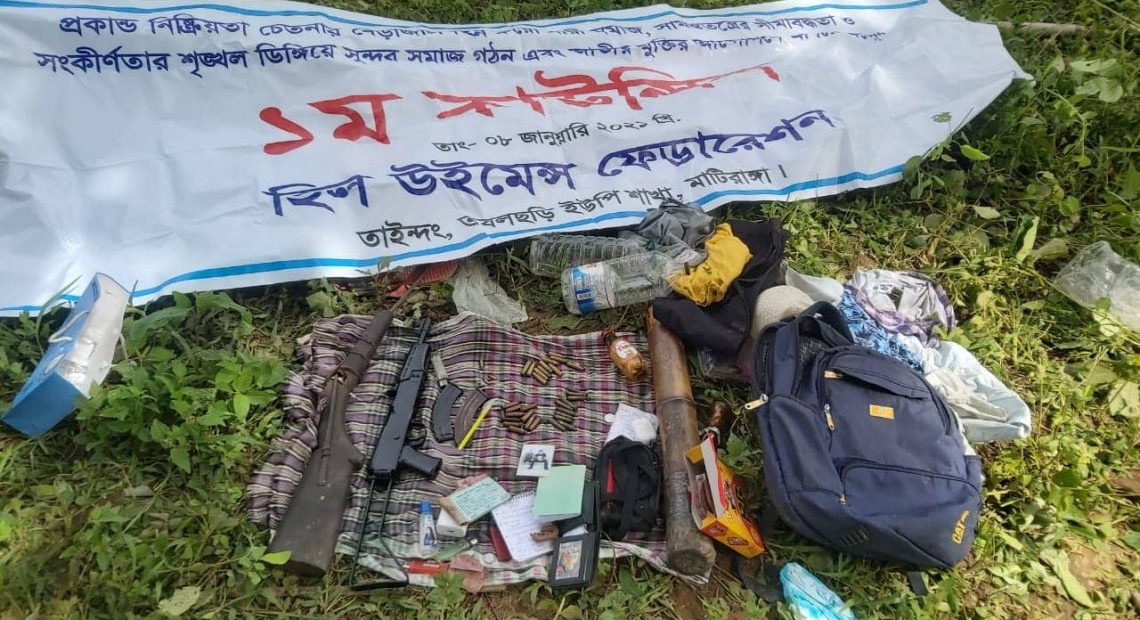 STAFF REPORTER
One person was killed in a gunfight between two armed rival groups of UPDF (Core) and UPDF (Democratic) Taindong area of Matiranga upazila of Khagrachhari.
The gunfight took place for around an hour from around 5:00pm on Monday (July 18) near the Tanakka Para BGB camp in the union of Matiranga upazila.
On information, a BGB patrol team, rushed to the scene, recovered the body of a terrorist with an AK-22 rifle and found evidence of another terrorist with bullet injuries fleeing the scene.
Lt Col AB M Jahidul Karim, commander of the Jamipara BGB zone, who led the patrol team, said the firing took place between the armed members of the UPDF (Core) and the UPDF (Democratic).
The body was identified as that Odood Tripura (27), sons of Sunel Chakma and Shanti Rani Tripura, hailing from Tripura Trader Para of Ward No. 5 under Taindong Union in Khagrachhari's Matiranga upazila.
Associated with UPDF (Core), he had for long allegedly been obstructing Bengalis from farming, forcing them to pay money,
He was accused of obstructing Bengalis from farming for a long time locally, forcing them to pay money, and cutting down arum orchards.
In a further search in and around the scene, the BGB team recovered two mugs, a mobile phone, a extortion receipt book, three rounds of AK-22 rifle bullets, two magazines, 21 rounds of bullet shells, a handbag, a Hill Women's Federation banner.
The local police are reportedly taking legal action in this regard.