ROHINGYA GENOCIDE CASE: ICJ to give verdict on Myanmar objections July 22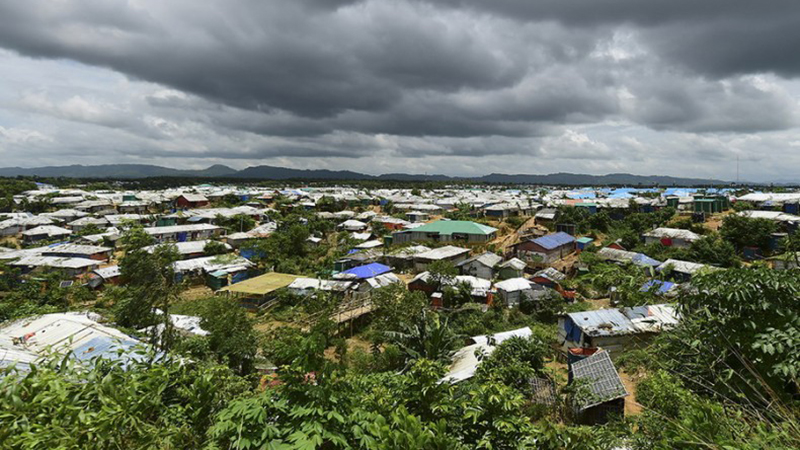 NEWS DESK
The International Court of Justice on Monday set July 22 to deliver its judgment on the Myanmar preliminary objections to the case filed over the latter's genocide against the Rohingyas in Rakhine state.
The Gambia versus Myanmar case is commonly referred to as the Rohingya genocide case after it was brought forward by The Gambia, a Muslim-majority country in West Africa, in 2019.
On November 11, 2019, The Gambia lodged a 35-page application with the ICJ against Myanmar, initiating the case on the basis of 'Erga omnes' character which means towards all under the obligations enshrined in the Genocide Convention.
In the application, it was alleged that Myanmar committed mass murder, rape and destruction against the Rohingyas in Rakhine state since about October 2016, and that these actions violated many of the provisions of the Genocide Convention.
On January 20, 2021, the Myanmar government filed preliminary objections to the jurisdiction of the court and the admissibility of the application.
On January 28 of the year, the court issued an order directing The Gambia to submit a written response to these objections by May 20.
The Gambia submitted its response within the time limit.
In February 2022, the ICJ held public hearings devoted to the preliminary objections raised by Myanmar.
The ICJ, the principal judicial organ of the United Nations, in its website stated that a public sitting of the court would take place at 3:00pm on July 22 at the Peace Palace in The Hague during which the president of the court, Judge Joan E Donoghue, would read out the court decision in the case.
Hearings and other court sessions in the ICJ courtroom at the Peace Palace will remain closed to the public for the time being as a result of the Covid-19 pandemic, the statement said.
Only members of the court and representatives of the state parties to the case would be present in the Great Hall of Justice.
Members of the diplomatic corps and the public would be able to follow the reading through a live webcast on the court website as well as on the UN Web TV, the United Nations online television channel.
Limited access to the Peace Palace would be granted to the media representatives.