Srabasti Roy first ethnic woman DC from CHT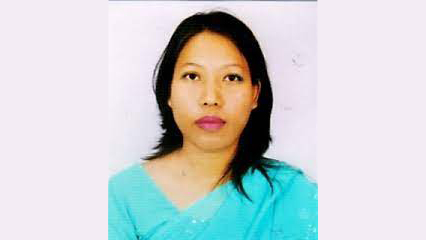 STAFF CORRESPONDENT, RANGAMATI
Srabasti Roy is the first ethnic woman from Chittagong Hill Tracts to be appointed as a deputy commissioner in the country.
Several male officers from CHT's ethnic communities had earlier been appointed as DCs, but it's the first time an ethnic woman from there has been appointed to this position.
Ms Roy was appointed as the DC (deputy commissioner) of Jamalpur, said the public administration ministry in a notification on Thursday.
An officer of the administration cadre from the 24th BCS, she belongs to Rangamati's Chakma tribe. Her husband is a renowned physician of the International Maritime Organization.
In a reaction to the media over her new appointment, she said, "I am grateful to the Hon'ble Prime Minister for appointing me – the first ethnic woman from the hill tracts – as a deputy commissioner."
Earlier, Ms Roy was the chief executive officer of Cox's Bazar Zila Parishad.