Terrorist groups clash in Cox's Bazar Rohingya camp, 3 including children injured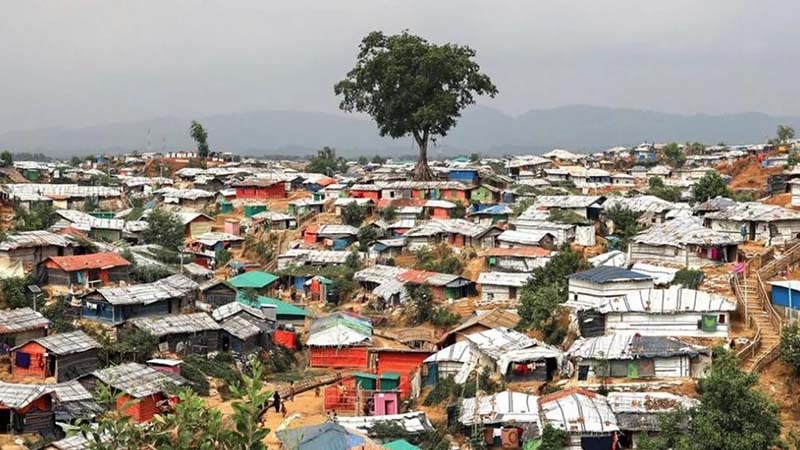 TEKNAF CORRESPONDENT, COX'S BAZAR
A gunfight between two terrorist groups at a Rohingya camp in Ukhiya upazila of Cox's Bazar resulted in three individuals, including two children, being shot on Monday, May 8.
The incident occurred at approximately 1:00 PM at Camp-8 West in the upazila.
Additional DIG Syed Haroon Rashid of APBN-14 confirmed the occurrence.
The injured individuals are identified as Omar Sadek (5), son of Md. Karim of Camp-8 West Block; Safayet Jasim (6), son of Md. Jamal; and Kaleem Ullah (48), son of Md. Yunus.
Around 12:30 PM on Monday, a group of 15-20 terrorists from Block A/20 of Camp-8 West clashed with the RSO group located in Block B-62 of Camp-8 East. The two groups engaged in gunfire, leading to the injury of three individuals, including two children. Eventually, both groups fled the scene.
According to the Officer-in-Charge (OC) of Ukhia police station, Sheikh Mohammad Ali, the police were immediately notified and sent to the spot.
Additional DIG Syed Haroon Rashid stated that terrorists from both sides suddenly began shooting at noon, resulting in three individuals being injured, including two children. They were rushed to the NGO hospital in the camp for treatment.
He further explained that such gunfights have become a daily occurrence in the camp, happening this time during the day and the other time at night. As most of the camps are surrounded by hills, criminals can take cover. Following the incident, they went into hiding.