Rohingya terrorists attack camp in Cox's Bazar, one killed in counterattack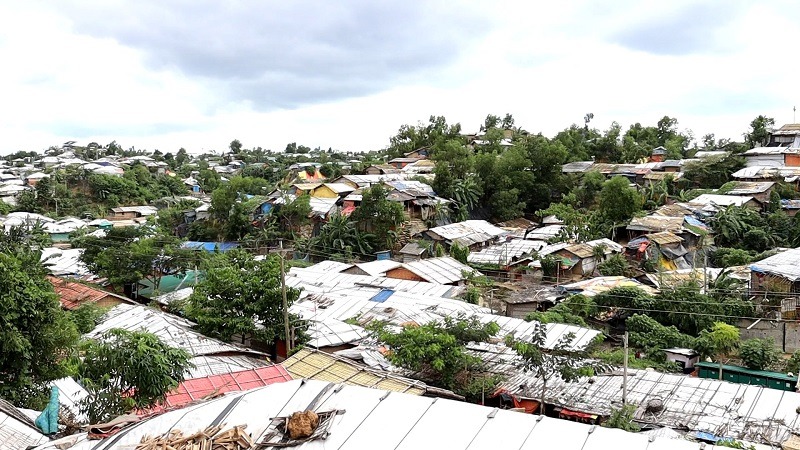 COX'S BAZAR, UKHIYA CORRESPONDENTS
A group of Rohingya terrorists launched an attack on a camp leader, known as a "majhi," in a Ukhiya Rohingya camp of Cox's Bazar, resulting in the death of one of the terrorists. The term "majhi" is frequently used by the Rohingya community to describe a person who leads a group of them.
The incident occurred in Rohingya Camp No. 13 on Sunday, May 7.
Ramida Khatun, a 55-year-old woman and wife of Hossain Ahmed from G1 Block, was shot and is currently undergoing treatment in hospital.
Additionally, her two sons, Mohammad Rafiq (25) and Zubair (18), were injured in the attack.
Commanding Officer of 8 APBN, Amir Zafar, confirmed the incident and stated that 25-30 armed terrorists had come to attack Sub-Majhi Syed Hossain of G-1 Block of Camp No. 13. During the attack, Ramida Begum, the mother of Sub-Majhi Syed Hossain, was shot by the terrorists and later taken to hospital. The locals resisted the terrorists, resulting in the death of one of the terrorists.
Ukhia Police Station OC Sheikh Mohammad Ali stated that the terrorist who was killed is believed to be a member of the Arsa group. The body of the deceased has been sent to the district headquarters hospital for post-mortem.