Three Rohingyas injured in gunfight at Ukhiya camp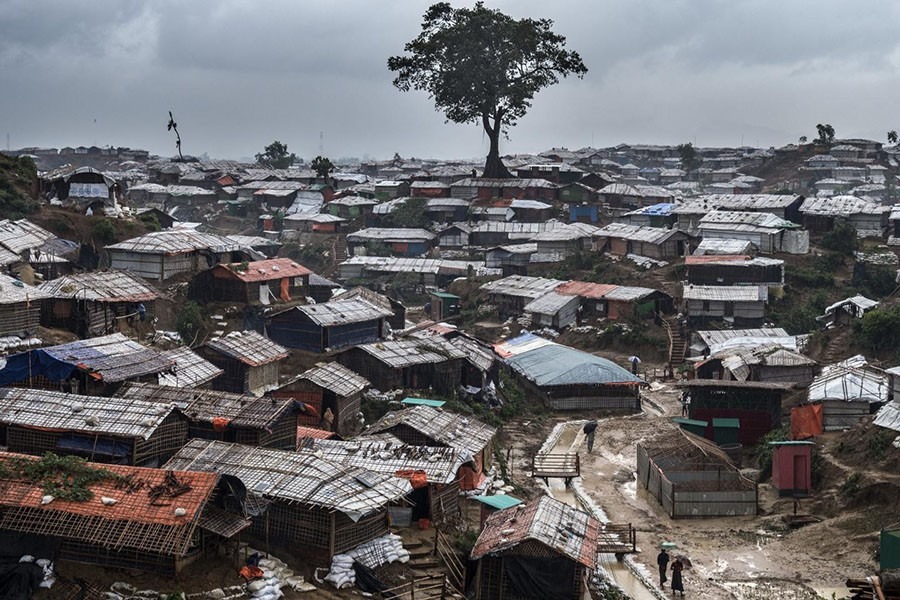 NEWS DESK
Three Rohingya individuals, including a leader (head majhi), were shot in a shootout at the Ukhiya Rohingya camp in Cox's Bazar.
The incident took place early Friday in Balukhali and Kutupalong camps, confirmed 14th Armed Police Battalion (APBn) Commanding Officer Additional Deputy Inspector General Syed Harun-or-Rashid.
The injured individuals have been identified as Nur Muhammad (head majhi) and Ruhul Amin of Kutupalong camp and Nurul Alam from Balukhali camp.
Two of the injured have been admitted to a NGO-run Turkey Hospital while one is receiving treatment at Cox's Bazar Sadar Hospital.
The police and witnesses said that the miscreants are identifying and attacking the Rohingyas who are speaking in favour of repatriation.
Additional DIG Syed Harun-or-Rashid said that operations are underway to detain those involved in the incident.
Security measures have been intensified to maintain the normal law and order situation in the camps, with increased patrols and surveillance, he added.