UN chief alleges law violations in Gaza, angering Israel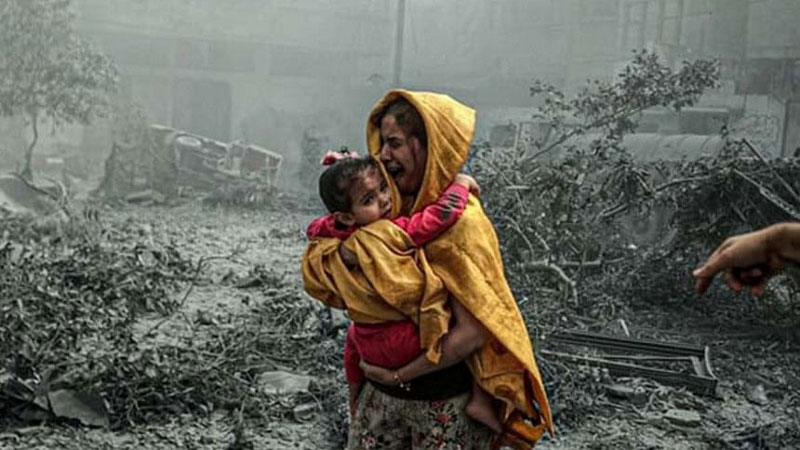 UN Secretary-General Antonio Guterres on Tuesday alleged violations of international law in Gaza and urged an immediate ceasefire as Israel pounds the Palestinian territory in response to Hamas attacks, with the crisis deeply dividing the Security Council, AFP reports.
Israel voiced anger over the UN chief's plea before a high-level session of the Security Council, where the Palestinian foreign minister in turn denounced what he described as inaction in the conflict that has killed thousands on both sides, mostly civilians.
Opening the session, Guterres said there was no excuse for the "appalling" violence by Hamas militants on October 7 but also warned against "collective punishment" of the Palestinians.
"I am deeply concerned about the clear violations of international humanitarian law that we are witnessing in Gaza. Let me be clear: No party to an armed conflict is above international humanitarian law," Guterres said, without explicitly naming Israel.
Guterres also said that the Hamas attacks "did not happen in a vacuum" as the Palestinians have been "subjected to 56 years of suffocating occupation."
His remarks infuriated Israeli Foreign Minister Eli Cohen who, pointing his finger at Guterres and raising his voice, recounted graphic accounts of civilians including young children killed in the deadliest single attack in Israeli history.
"Mr Secretary-General, in what world do you live?" Cohen said.
Rejecting tying the violence to the occupation, Cohen said Israel gave Gaza to the Palestinians "to the last millimeter" with its withdrawal in 2005.
Israel shortly afterward imposed a blockade of the impoverished territory, in place ever since, after Hamas took power, and it still occupies the West Bank.
Israel's ambassador to the United Nations, Gilad Erdan, called on Guterres to resign—writing on X, formerly known as Twitter, that the UN chief has "expressed an understanding for terrorism and murder."