US urged to create safe protection zone in Myanmar to facilitate Rohingya repatriation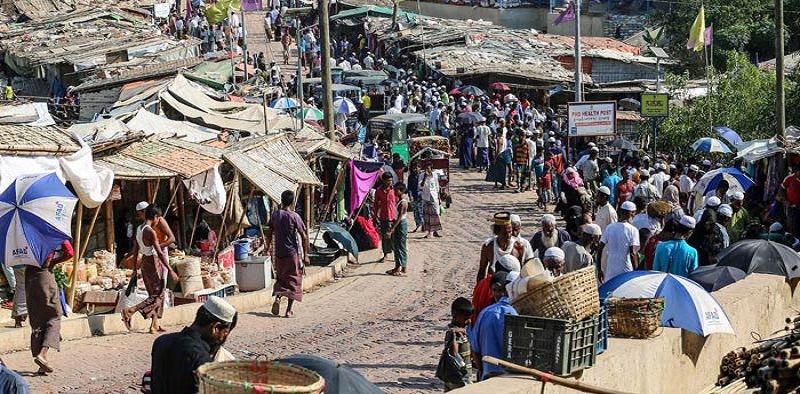 NEWS DESK
Bangladesh has urged the USA to create a "safe protection zone" in Myanmar so that the Rohingyas can return to their homeland safely.
"We discussed with them (USA) for a durable solution (to the Rohingya crisis). We said our priority is their (Rohingyas) repatriation," Foreign Minister Dr AK Abdul Momen told reporters in Washington.
He said the US side mentioned that the situation in Myanmar is not conducive now for the repatriation.
"We said once they (Rohingyas) go there (Myanmar), they will find the environment conducive.  You (US) create a safe protection zone. The Rohingyas need to build their own future in their own country," Momen said.
Foreign Minister Dr AK Abdul Momen had a bilateral meeting with US Secretary of State Antony Blinken at the US Department of State in Washington DC on Monday.
In the meeting, the Foreign Minister thanked the US government for their continued humanitarian support for the Rohingyas sheltered in Bangladesh.
He stressed the need for sustained international pressure on Myanmar to create an environment for voluntary repatriation of Rohingyas to Myanmar.
Secretary Blinken highly praised Bangladesh for generously hosting over one million Rohingyas and assured to continue work towards repatriation of the Rohingyas.
The Secretary thanked Bangladesh for hosting Rohingya refugees and highlighted the nearly $2.1 billion in US humanitarian assistance since 2017, which includes $23.8 million in new assistance to the World Food Program to deliver urgent food and nutrition services to Rohingya refugees.