You're living in fool's world if you expect change overnight: Shakib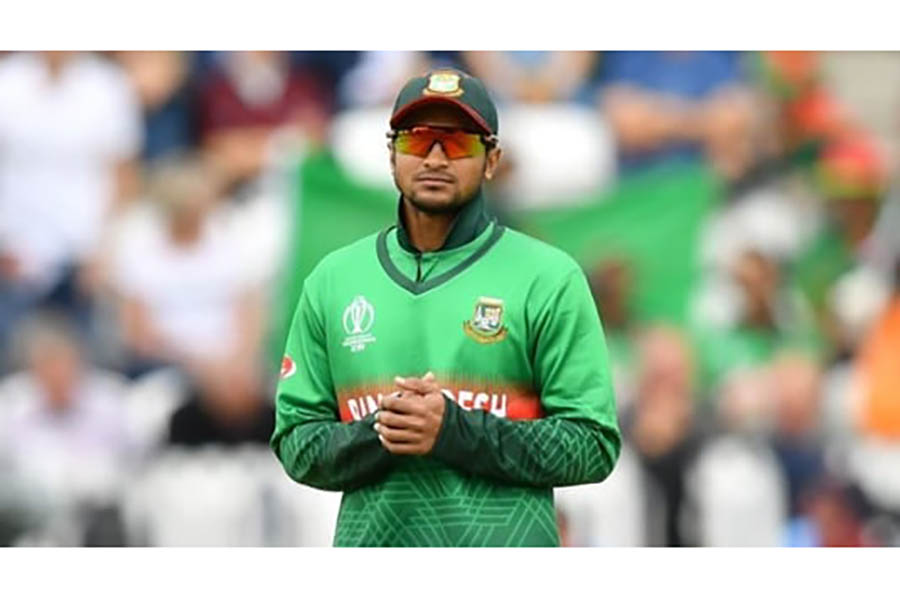 NEWS DESK
Bangladesh ace allrounder Shakib Al Hasan, who appointed as the captain of T20 format after the Test cricket, believes that a change of their playing style in the shortest format of the cricket is not possible overnight.
He said those who thinks like that, are living in a fool's world.
"I don't have any goals. My target is to do well going into the World Cup. If we think that we can change everything in a day, two days or someone else will come and change it, then we are living in a fool's world," Shakib said during a promotional programme in Dhaka city today (August 20, 2022).
Shakib feels that if there is improvement, it will be reflected in the World Cup held in Australia.
'If you think practically, then after three months when we play the World Cup, you can see an improvement from the team. That will be our real improvement," he added.
As BCB is desperate for success in T20, its president Nazmul Hassan Papon gave a glimpse of change from the Asia Cup.
The newly appointed T20 captain said there is no option but to start afresh.
"Look at the format where we probably played first in 2006.' There hasn't been much of a good result since then, apart from the final in the Asia Cup. We are far behind in this version from that point. So we have no choice but to start a new," Shakib remarked.
"When a child starts walking, his steps are very difficult, slowly things become easier. Hopefully, like a small child, we can start walking step by step and slowly reach the point of running."
Training for the Asia Cup started in Mirpur Sher-e-Bangla National Cricket Stadium from today. Shakib came to the field an hour and a half before the scheduled time and left after practice. The next two days will be the match scenario practice session where Bangladesh will try to play the way they want to play in Asia Cup.
"We started training today, we have two practice matches tomorrow and the day after tomorrow. Practice matches are game scenarios. Then we are going for the Asia Cup in UAE on 23rd, where we will have 6-7 days of practice.
Hopefully with the team we have, we will prepare and try to do well as a team," Shakib said.