ADB approves $41.4m grant to help Rohingyas in Bangladesh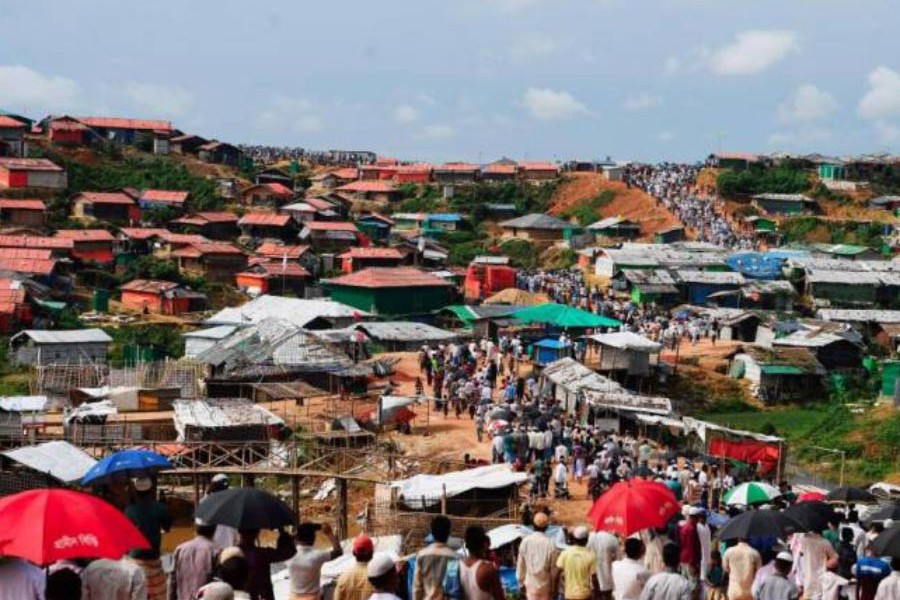 NEWS DESK
The Asian Development Bank has sanctioned a grant of $41.4 million for infrastructure development and meeting the basic needs of the Rohingyas, who took shelter in Cox's Bazar after being persecuted in Myanmar.
A total of 200 water and sanitation facilities along with three solid waste management facilities will be built with the grant, said a press release issued by the ADB on Wednesday, June 22, 2022.
The aid is the second of its kind under the ADB's ongoing Emergency Assistance Project. A $100 million grant was approved in 2018.
The grant will, among others, help establish a piped water supply system at Ukhiya, upgrade four healthcare facilities for severe acute respiratory infection, expand six primary healthcare and diagnostic centres in Teknaf, improve skills of healthcare workers in Cox's Bazar district, and construct a multipurpose disaster-resilient isolation centre to meet the Covid-19 response, according to the release.
To strengthen disaster resilience and help protect the Rohingyas, six school-cum-cyclone shelters in local primary schools and one multipurpose cyclone shelter, which will also function as a Covid-19 isolation centre, will be constructed in the district.
In addition, about 13 kilometres of rural access roads leading to the camp facilities will be upgraded.
'The new assistance will strengthen resilience against Covid-19 and any future pandemic by expanding health facilities and improving water supply and sanitation,' said ADB country director for Bangladesh Edimon Ginting.
The bank on Wednesday also approved a $30 million concessional loan to rehabilitate some 30.76 kilometres of the National Highway-1 to improve transportation of relief and essential goods between Teknaf and Cox's Bazar.