Army distributes relief to flood-hit families in Khagrachhari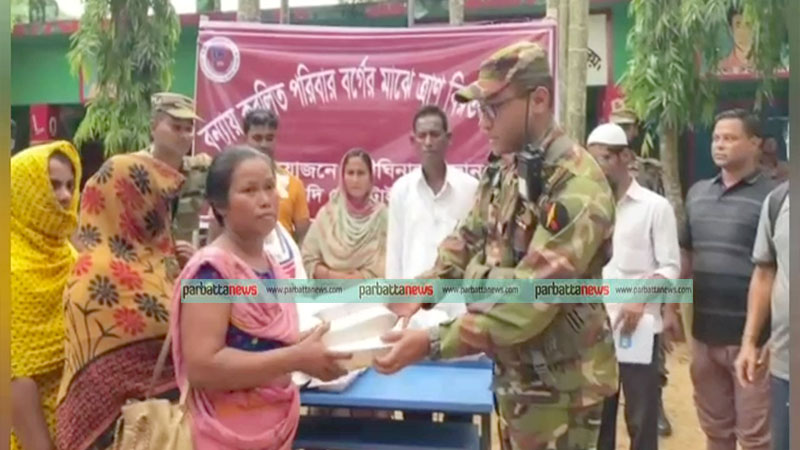 STAFF CORRESPONDENT, KHAGRACHHARI
The army has distributed relief to the flood-affected families in Dighinala. On Monday (June 20, 2022) at noon, the Dighinala Army Zone distributed it to people at various shelter centres and among waterlogged families.
The flood situation in Dighinala of Khagrachhari is deteriorating due to the continuous onrush of water from the hills. More than 1,000 families in 20 villages of Merung and Kabakhali Unions of Dighinala have been affected by the flood. Some 45 families have taken shelter in Merung Government Primary School.
Due to the continuous heavy rains for the last few days, waterlogging has occurred in these villages upstream of the Maini River. Seeing that it is still raining intermittently, the flood situation is likely to deteriorate further.
Various bridges and points on the Dighinala-Langadu road have been submerged due a rise in the water level of the Maini River and so traffic has come to a standstill there. All the hats and bazaars in the vicinity including Merung Bazar have been shut due to the flood. Now boats are the only means of transportation for the people of Merung Union.