Gambian minister calls for making more noises to make sure Rohingyas voices are heard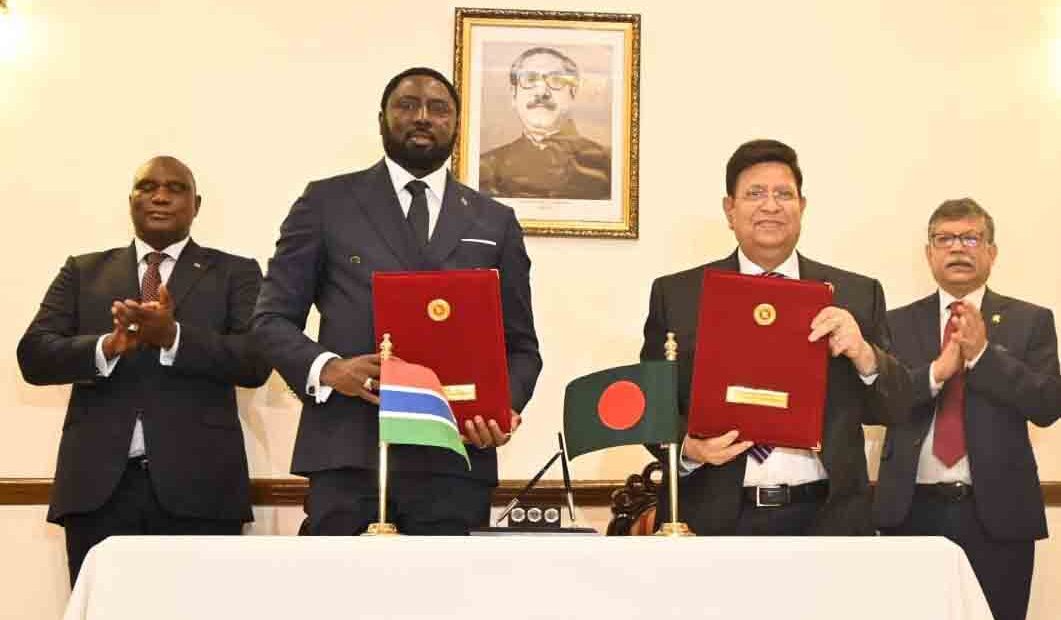 NEWS DESK
Foreign Minister of The Gambia Dr Mamadou Tangara on Sunday called on all the people who are committed to justice and human dignity to raise their common voice to support the very "noble cause" to ensure justice for the Rohingyas.
The Gambian minister acknowledged that there is fund crisis to run the Rohingya genocide case lodged by the Gambia at the International Court of Justice (ICJ) but expressed optimism that the countries will contribute for the noble cause.
"We need concrete action. Help us to make more noises so that their (Rohingyas) voices can be heard," Dr Mamadou told reporters at a state guesthouse on Sunday evening.
Foreign Minister AK Abdul Momen, who was present at the briefing, said they are hopeful that there would be no more genocide in the world and dignity of the people will not be compromised.
"They are very courageous people," Momen said, appreciating the role of the Gambian government.
Dr Mamadou said the issue of the Rohingya is there to their heart and they will continue their efforts to make sure that the voices of the Rohingyas are heard and they can return to their homeland with dignity.
"We all have to work together," said the Gambian foreign minister, commending Bangladesh for all the efforts they are making.
"It's not so easy (hosting over 1.1 million Rohingyas)," he said, adding that he had the opportunity to see the situation on the ground.
The Gambian minister said they are leaving Bangladesh with the firm commitment to continue working closely with Bangladesh.
He said the Rohingyas are eager to go back and efforts are needed to speed up the process for their repatriation.
Earlier, the Foreign Minister of Gambia Mamadou Tangara delivered "Bangabandhu Lecture" at Foreign Service Academy and held a bilateral meeting which was followed by signing of "Joint Political Declaration" between Foreign Minister AK Abdul Momen and Foreign Minister of Gambia Mamadou Tangara.