Humanitarian aid provided in Guimara region ahead of Eid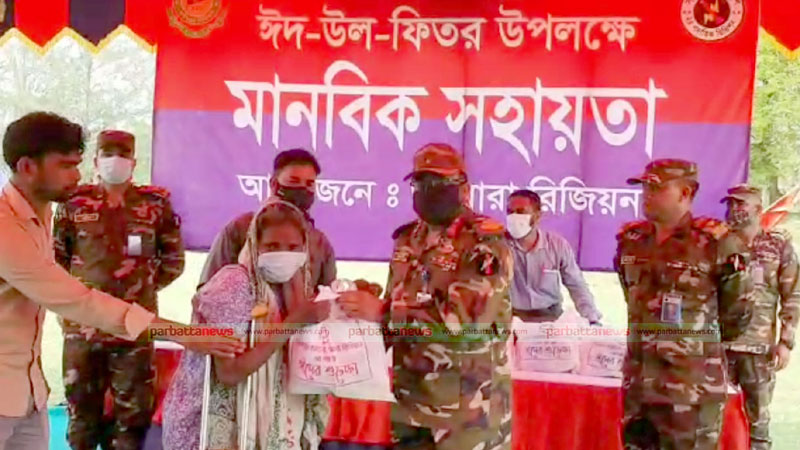 Underprivileged people have been provided with humanitarian assistance in the Guimara region of Khagrachhari ahead of Eid-ul-Fitr.
The assistance has been provided at the initiative of the 24th Artillery Brigade (Guimara Region) of the army.
At a ceremony on Wednesday (April 27), 266 underprivileged families received sarees, lungis, panjabis, shemai, sugar, milk and pulao rice in humanitarian assistance.
The army's Guimara region commander Brig Gen Mohammad Kamal Mamun attended the ceremony as chief guest and distributed those items to the underprivileged families.
Also speaking at the ceremony, he said the army's Guimara region has been carrying out different public welfare activities for a long time – in order to maintain peace and stability in the hill tracts.
Such activities will be continued in the days to come too, he said.
Guimara Region's BM Major Ahsan Uz Zaman, Major Zaheer, Major Faisal, Captain Imran and Lt. Mottaleb, among others, were present.