KNF agrees to direct talks for conflict resolution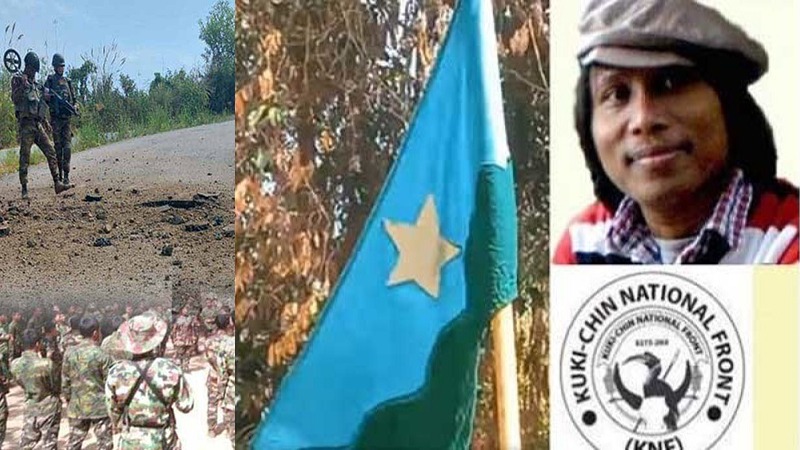 BANDARBAN CORRESPONDENT
The Kuki-Chin National Front (KNF) has agreed to engage in direct talks with the Peace Committee in an effort to resolve the ongoing conflict. According to reliable sources, the meeting is scheduled to take place at the border of Ruma or Thanchi in Bandarban, spanning from September 25 to October 2.
This decision was announced by the Peace Committee's Spokesperson Kanchan Joy Tanchangya following a meeting of the Peace Committee at the Bandarban District Council hall on Thursday, September 21.
While the KNF initially conveyed its intention to hold talks in Ruma between September 25 and 27, the Peace Committee has insisted on conducting the discussions in Thanchi on October 2.
Spokesperson Kanchan Joy Tanchangya mentioned that while the exact date is yet to be finalized, a direct meeting is scheduled between the KNF and the Peace Committee towards the end of this month or the beginning of the next. This meeting will involve government representatives, administrative officials, and other members of the Peace Committee, as outlined by the KNF.
Meanwhile, the Peace Committee has confirmed the participation of KNF chief Nathan Bawm in the meeting.
Sources from the meeting have revealed that the KNF proposed Ruma as the location for security reasons. However, after considering various factors, the Peace Committee has suggested conducting the meeting at the headquarters of Thanchi Upazila. It should be noted that the specific date, venue, and the attendance of the KNF chief on behalf of the organization have yet to be confirmed by the KNF.
Since October of the previous year, the KNF, a newly formed armed group, has been active in Bandarban. To date, the conflict with this organization and incidents involving planted explosives have resulted in the deaths of 15 individuals, including army personnel. Additionally, 17 members of the KNF have been apprehended.
The KNF has also faced allegations of providing training to members of the emerging terrorist organization Jamaat-ul-Ansar Fil Hiddah al Sharqiyia in exchange for money. The armed organization has been accused of various activities, including extortion, kidnapping, and other acts of terrorism.
To address the ongoing conflict in Bandarban, a Peace Committee was recently established, with Bandarban District Council Chairman Kyaw Shwe Hla serving as the convener. The committee is actively engaged in negotiations with the KNF.